Shopify joins the marketplace

Shopify have been in the news recently after announcing their new partnership with Amazon, allowing Shopify website owners  to add the Buy with Prime feature to their websites. And now they're at it again! Not ones to be left behind, Shopify have been developing quite the spectacle behind the scenes. Say hello to the new Shopify marketplace.
What is the Shopify marketplace?
Having insisted over the years that they had no plans to become a marketplace, Shopify have now created their own website that allows customers to search the entirety of Shopify for products and businesses. It doesn't currently have a name as such, and is only accessed via the submenu on the Shop website, so we think it's not meant for mass use yet. However, it has a very similar process to shopping on Amazon. Products have their own listing pages and reviews, each merchant has a storefront, and customers can add products to their cart to buy them.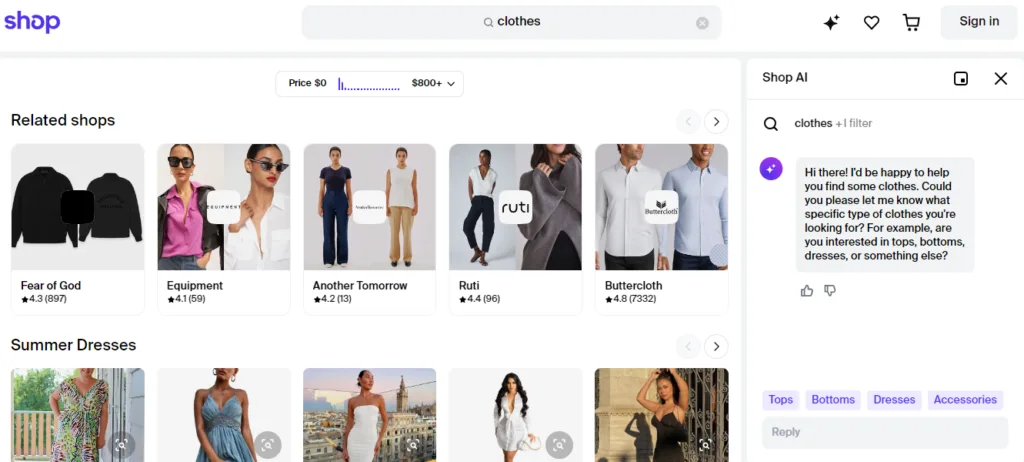 All this is not entirely new. The Shop app has had this functionality for some time. But by moving to the web, Shopify say it will 'enable more buyers to discover and purchase from Shop merchants without having to download an app.' Whilst a smart choice – downloading apps can be off-putting – customers don't currently recognise Shopify as a place to purchase products. They know the merchants who use it. They may have quite a task on their hands building recognition if they're looking to compete with the bigwigs. But that's how things start we guess…
How does it look?
It's a pretty simple setup at the moment, which we actually think is quite good. It's not overcomplicated. There's also currently no favouritism in the algorithms or paid adverts claiming the space, which gives every Shopify merchant an equal standing. Whilst it's still a crowded marketplace, at the moment it works fairly.
After the basic homepage that only features a search bar, it takes you to a list of merchants and products based on your search. Once you enter a listing, it's currently very minimal. There's not too much information to take in and it encourages people to click through to the merchants page to find out more details on the products.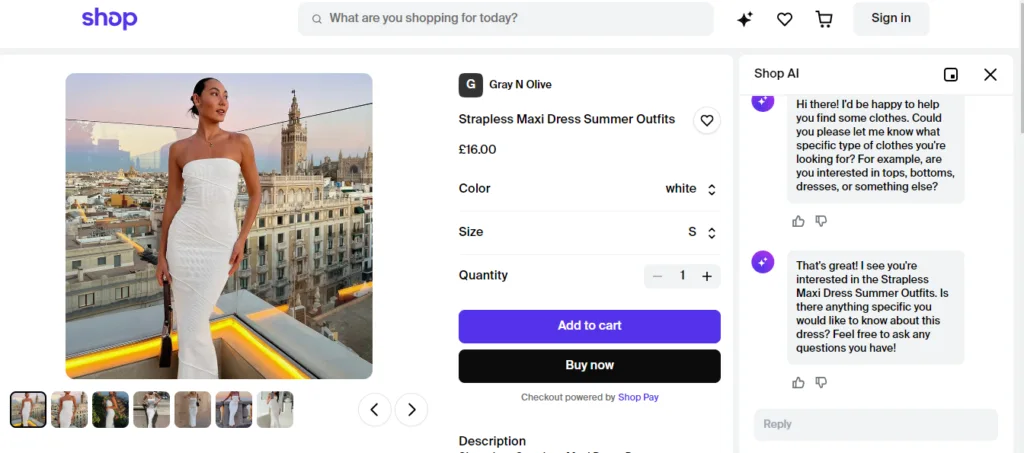 One cool feature is the AI chat bar that is permanently available on the left hand side. It tracks your journey through the website, piping up with suggestions and responding instantly to questions. It can even take you to new pages based on what you've asked.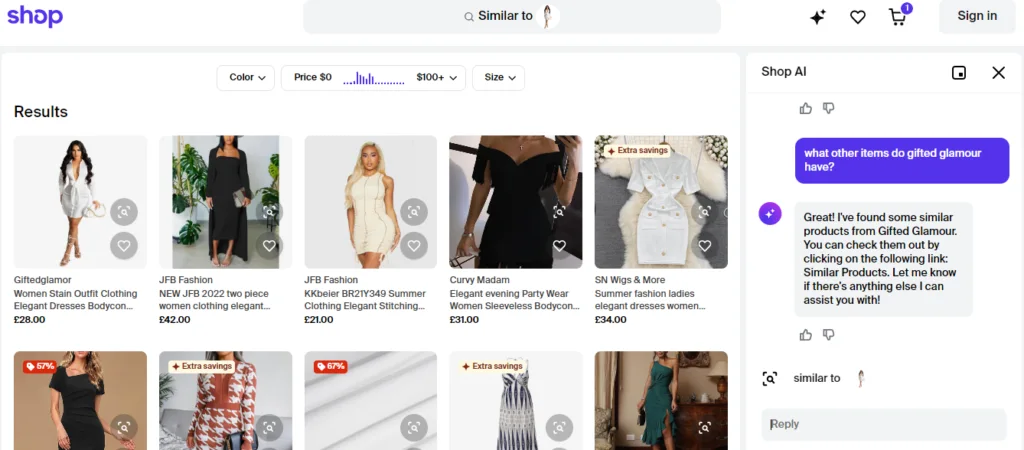 When you add items to your basket and head to checkout, it then uses their already popular Shop Pay feature to process payments securely.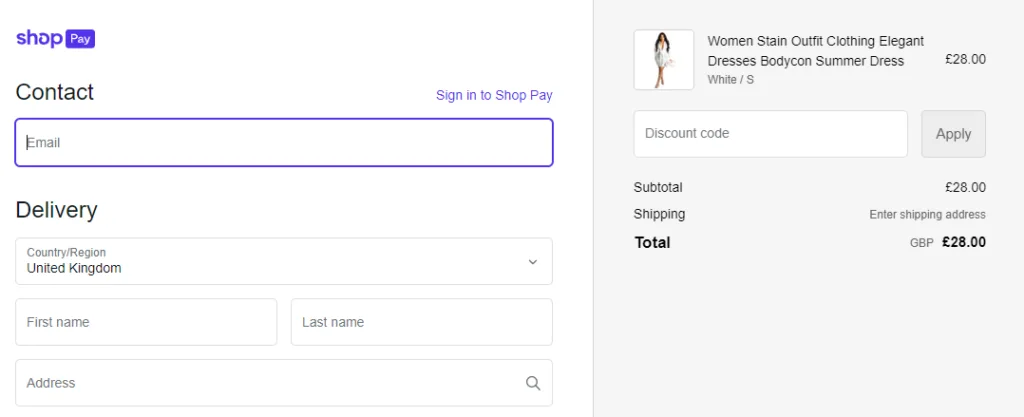 What does the future hold?
Shopify creating this marketplace shows us one thing – they don't want to be left behind. With the recent partnership with Amazon, we think there must be something bigger bubbling. The next step for Shopify would be to look into advertising. If they're looking for this to become more than just a directory, they could add in advertising options for Shopify stores to promote their listings. It all depends on how much focus is on their wallets I suppose…
It's hard to tell, but it's interesting to watch it develop. Who knows, we may have to become experts in the Shopify marketplace as well as Amazon at this rate…
Watch this space for more updates.