Buy Hyundai on Amazon: a new partnership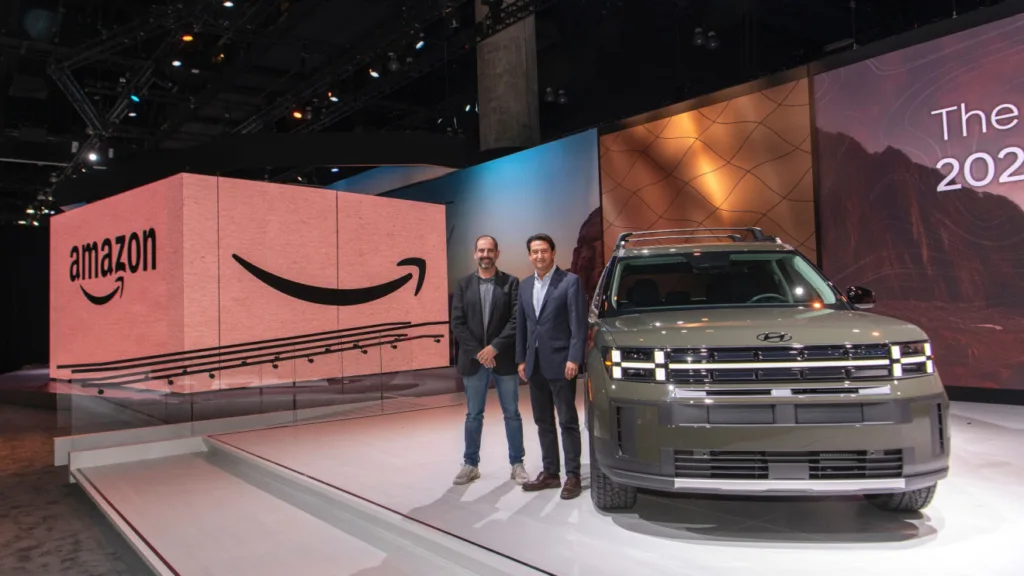 Amazon and Hyundai have just announced a brand new partnership. Customers will now be able to buy Hyundai on Amazon, plus Hyundai vehicles will have Alexa built-in. Keep reading to find out more…
Why Hyundai?
Two years ago, Amazon and Hyundai announced their initial partnership that involved a digital showroom called Hyundai Evolve. Customers were able to view vehicles on the Amazon showroom and be connected to participating dealers. They also created the Hyundai Blue Link, an app that linked to Alexa devices so you could remotely operate your car. James Bond eat your heart out!
It was one step away from actually purchasing a car through Amazon, and we wondered back then how long it would be before customers could actually buy cars through the giant – and here we are!
How do you buy Hyundai on Amazon?
Launching in 2024, auto dealers will be able to sell Hyundai vehicles in the Amazon US store. Customers will then be able to make their purchase online and have it delivered or picked up at their local dealership. Ultimately it makes the car shopping experience, something that can be a bit of a minefield, incredibly easy. They'll be able to search on Amazon for available vehicles based on their preferences, such as model, colour, trim and features, then process their transaction with Amazon, a company they already trust. In theory, this will help dealers build brand awareness and convenience for their customers.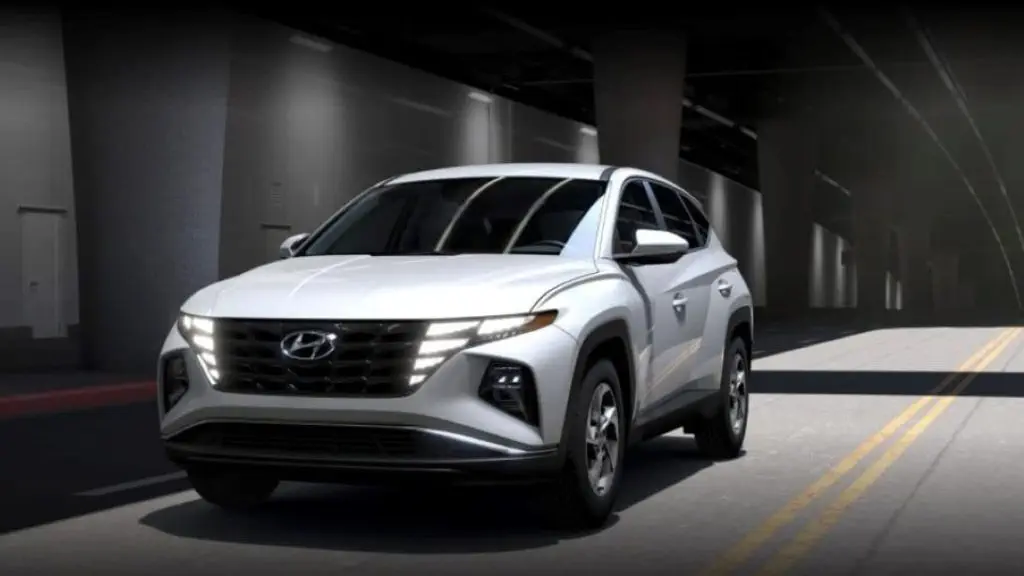 What's new with Hyundai and Alexa?
It wasn't going to be long before vehicles started integrating Alexa into their systems, and Hyundai are the first. The next generation of Hyundai cars will now have Alexa built-in. Coming in 2025, the new integrated system will give customers that same hands-free experience when they're driving, allowing them to connect to their home Alexa systems as well. That means whilst you're out driving, you can control your smart home from down the road, for example managing lighting, warming up the house, checking doors are locked plus the usual Alexa routines. Notifications, shopping lists, playing podcasts – a really exciting development.
What about Hyundai's cloud system?
Hyundai have now selected Amazon Web Services (AWS) as their preferred cloud provider. They'll be migrating all their current on-premises applications, which support everything from product engineering to research to customer engagement, over to AWS. This digital transformation will help accelerate their cloud-first technology, helping with computing, storage, databases, analytics and AI, ultimately being able to bring new features to drivers around the world. They've also designed a Master Builder training programme that will help train Hyundai engineers in critical cloud skills.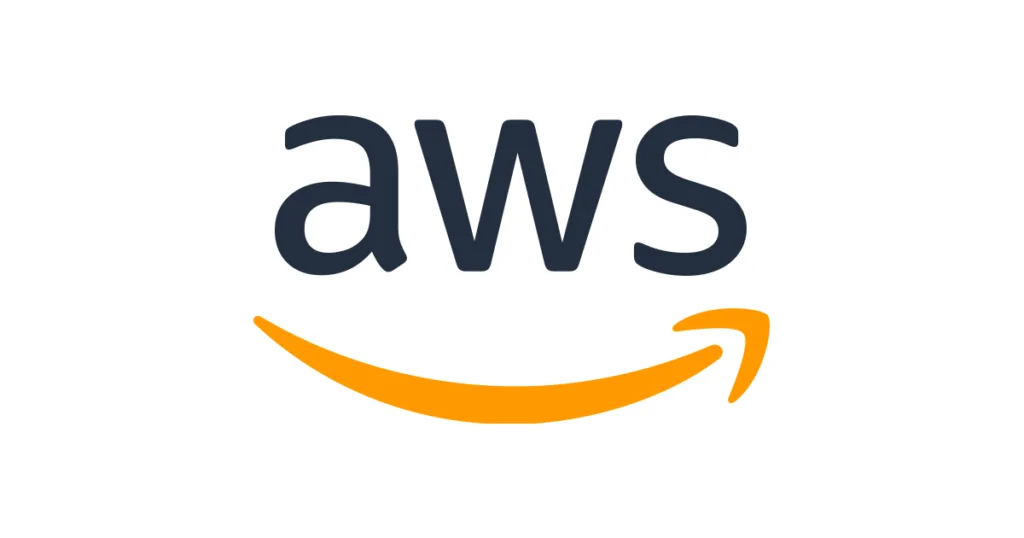 Amazon CEO, Andy Jassy, said:
'Hyundai is a very innovative company that shares Amazon's passion for trying to make customers' lives better and easier every day. Our broad, strategic partnership should do just that, from changing the ease with which customers can buy vehicles online to making it simple to use Alexa in Hyundai vehicles for entertainment, shopping, smart home adjustments, and calendar checks to enabling Hyundai to transform their customer experiences and business operations by moving to AWS. We look forward to inventing together for many years.'
This is a really exciting and forward-thinking development from Hyundai and Amazon. With technology constantly developing, these guys are at the forefront of pushing into new territories. If this partnership is successful, we wonder which car maker will be next to join? And how long will it be before they branch out beyond the US? We can't wait to see where this leads next.
Take a look at our blog for all the latest from Amazon.