Hyundai Evolve: you can now buy your next car with Amazon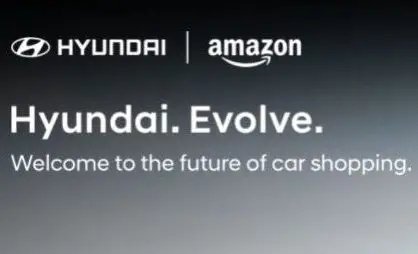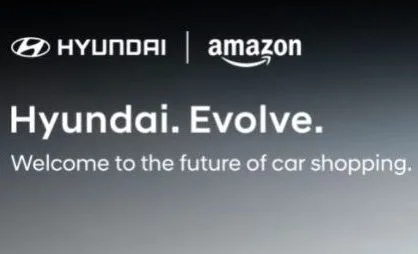 Amazon have always been one of the first to trial new ideas and venture into untried areas. Last week, they announced their latest collaboration with Hyundai to bring us Hyundai Evolve, a digital showroom designed to make purchasing your next car even easier.
Hyundai Evolve
With the pandemic over the last couple of years, the way people shop has changed – evolved, shall we say? Customers prefer the ease and efficiency of shopping online. With over 197 million customers every month, Amazon and Hyundai have used this opportunity to digitalise the car buying experience. You can now discover, create and locate your new Hyundai all from the comfort of your home.
Simply choose the car you like, checking out the details with their 360 images, and customise the model and colour. Amazon will then locate the nearest dealer to you and estimate the cost, something you can refine using their simple tools to change deposit payments and credit rating.
It all seems fairly simple. All customers ever want is for their purchase to be easy and flexible, no matter what is they're buying. In theory, this new showroom will make the process seamless and as easy as heading into the dealer to sign the papers.
By purchasing your Hyundai through Amazon, you'll be benefiting from a company that aims to be carbon neutral by 2045. You'll also get warranty cover, complimentary maintenance and access to Hyundai Blue Link.
Hyundai Blue Link
Technology takes another step forward with Hyundai Blue Link, an app linked to your Alexa device that gives you the ability to operate your car remotely. You can lock and unlock, start your car, set the desired temperature inside, flash the lights and more. It's free to enable and works on all 2017 or later Hyundai vehicles equipped with Blue Link.
Sounds futuristic, no? With the potential to feel like James Bond it's really quite tempting to try it…although the current reviews suggest it may not be quite as foolproof as we first thought.
The main issue customers have found is the speed. The Blue Link itself is quite slow but when you add in the delays of requesting it through an Alexa, it really makes the process quite maddening. When you say, 'Alexa, start my car', you kind of expect it to turn on immediately. You're in a rush, you need to get out the door, slide into your car and get going.
What actually seems to happen is it takes 2 to 3 minutes to complete a command, and that's without the inevitable Alexa error message. You know, that one we all love to hear as we repeat ourselves again.
You also need a pin to be able to send commands. Perfect for shouting out to an Alexa across the room for everyone to hear…
Although it has a few issues that need tweaking, actually Hyundai are one of the only car companies offering this kind of technology, attempting to blend the ease of a virtual assistant for the home with cars. Certainly they should be commended for their efforts to step into the future.
This is the first move by a major car manufacturer to join with Amazon and we believe it won't be the last. What do you think? Will you consider buying your next vehicle online through Hyundai Evolve?
For more news and updates from the world of Amazon, head to our blog.