New AI feature for reviews on Amazon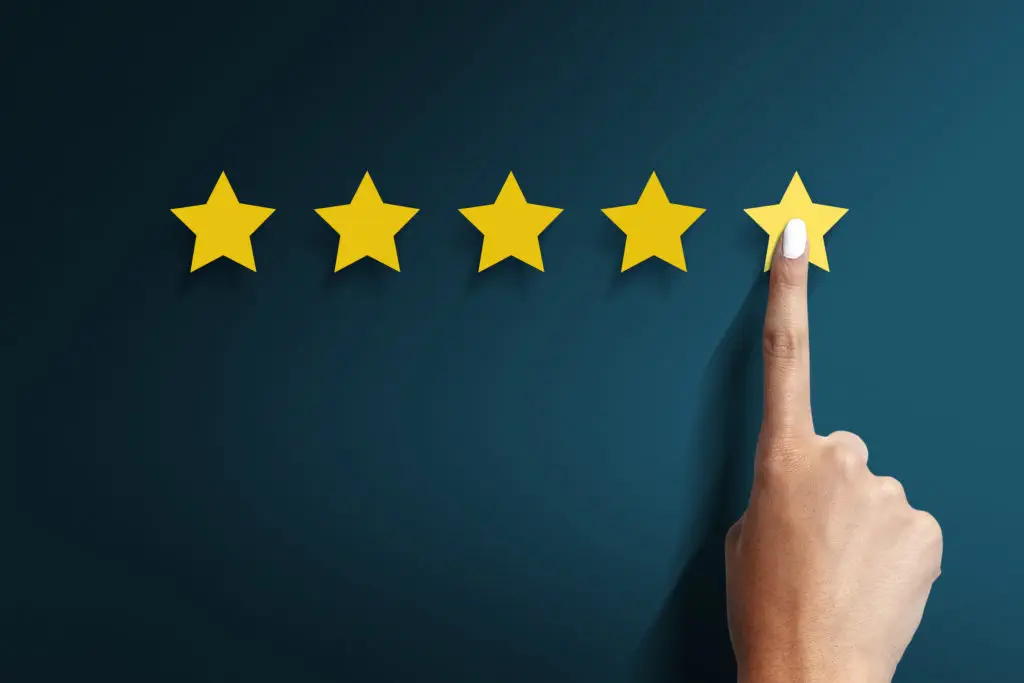 AI has proved to be a tumultuous feature in the news of late. It's marmite effect has divided opinions with its development, use and influence within businesses. However, with our research into AI in marketing, we've discovered it's not all bad. Instead of taking over the world Terminator style, it's been used to improve customer experiences for a few years now. As developments continue, Amazon have been putting it to use.
Reviews on Amazon
Reviews are undeniably one of the main ports of call for customers looking to buy a product. I mean, how often have you made a new purchase without checking out the customer feedback first? Amazon are often in the press for fake reviews, but on the whole they are some of the most honest around (and often the funniest). Amazon are really strict with their reviews policies, aiming to provide authentic, real feedback that can heavily influence purchasing decisions.
What's the new feature?
It's actually really simple. The product details page will now have a short 'review highlights' paragraph. Powered by AI, it highlights the most frequently mentioned product features and customer feedback across all the reviews.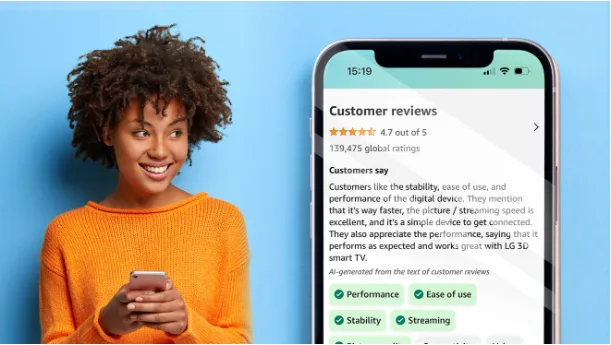 So why is that important? It means customers can see a general overview of the feedback at a glance rather than having to keep scrolling to the reviews right at the bottom. Purchasing decisions are often made in the first 10 seconds. Putting everything higher up a product page is a smart decision. It gives customers everything they need within easy reach, improving the chances of customers clicking that buy button.
Along with the new overview feature, there are also review highlights they can select. These are the most common product attributes or insights that are mentioned in the reviews. When selected, it instantly shows customers the reviews that mention those features.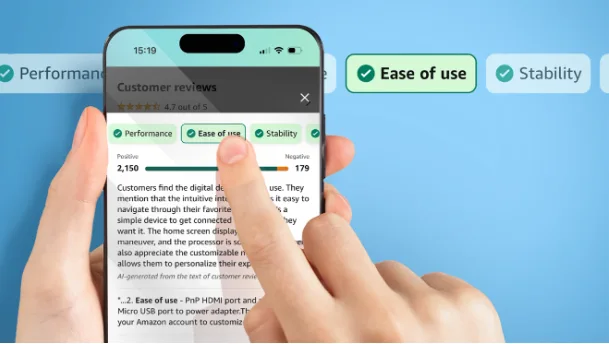 It's a great way for customers to refine their search and takes out unnecessary scrolling time. Seriously, the less we have to scroll the better.
One little catch – it's currently only available for on the app for a handful of US mobile users as it's in the testing stage. Such a tease! However, there's no doubt these simple changes will eventually be rolled out across the whole of Amazon. They've always been a customer-focused brand. They want to bring value to their customers and are always looking to make improvements to the experience on the site. So you see, AI isn't all bad!
For more news and all the latest from Amazon, head over to our blog.
Image credits: