Fake or Fact: spotting fake reviews on Amazon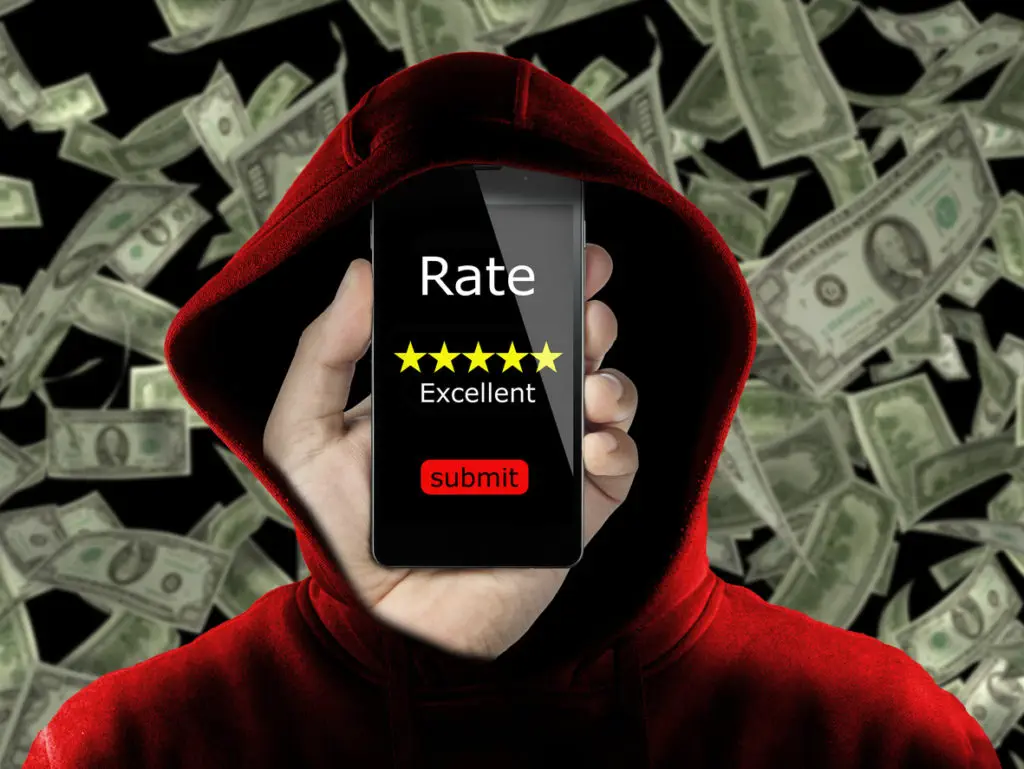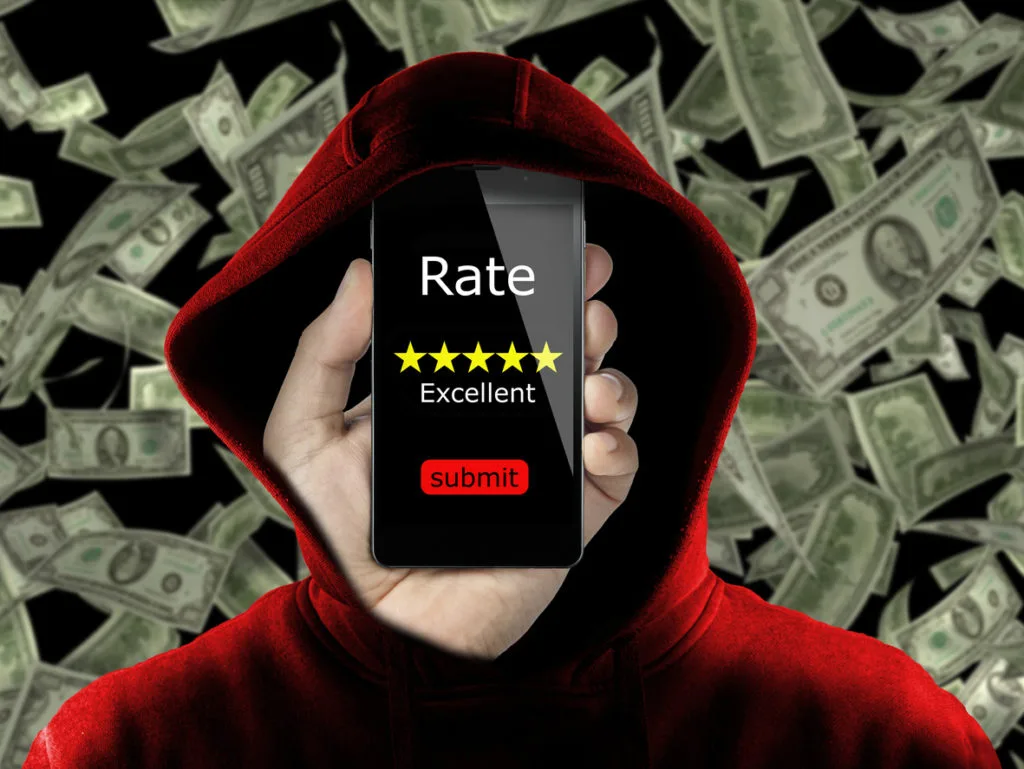 Product reviews are hugely influential on purchasing decisions. Out of 2000 adults in the UK in Sept 2021, 89% said they use online customer reviews when researching a product or service. As one of the first things customers look at, the power of a review can be the difference between buying and shopping elsewhere. Of course sellers want positive 5-star feedback on their products, but what will they do to get it? Are those products really that good, or have they been planted with fake reviews on Amazon?
Going undercover
Which? has been going undercover for the last few years looking into Amazon's fake reviews, with some eye-opening results! It's not just a case of sellers making something up themselves or using a fake review generator. Amazon could probably spot that a mile off! The reviews need to come from real individuals who have actually tried the product themselves. So how are they doing it?
Good old-fashioned bribery.
Incentivising Amazon shoppers
In 2021, Which? discovered that thousands of Amazon sellers were using Twitter and Facebook groups to incentivise Amazon shoppers. Hiding in plain sight! Customers could purchase the product, then in exchange for a 5-star review, generally with a photograph included, they would receive a refund. Alternatively, they would be offered a gift card in exchange for a review. Seems simple enough. The customer gets a free product for about 5 minutes of their time. What harm could it do?
Lots actually. Technically it's illegal! Fake reviews are considered false or deceptive advertising. Not only does it impact the trust a customer has in the brand or product, it also affects their perception of the site they purchase from.
What's Amazon's policy on fake reviews?
Amazon have a reputation to uphold, and take quite the stance on fake reviews. Their policy for sellers on their website states:
'Amazon has specific policies that are meant to protect the authenticity of Customer Reviews…Amazon has a zero-tolerance policy towards any customer reviews violations. If we detect any attempts to manipulate customer reviews, we take immediate actions that include, but are not limited to:
Withdrawal of selling privileges on Amazon.

The removal of all the product's reviews and preventing the product from receiving future reviews or ratings.

Permanent delisting of the product from Amazon.

Legal action against the seller.

Disclosing the seller's name and other related information publicly.'
Have Amazon ever actually taken action?
When we say Amazon take fake reviews very seriously, we really mean it. In 2021, Amazon permanently suspended hundreds of top Chinese sellers for participating in fake review schemes in April and May. It's not just small brands either – Mpow, Aukey and Fairywill were amongst the suspended sellers, with many of their products originally being best-sellers on Amazon with over 75,000 reviews and upwards of 4.5 star ratings. Their collective yearly sales, along with the other 300 suspended brands, were over $1 billion.
Of course, as much as they hope to stay on top of manipulated reviews, Amazon can't do it alone. It's often not the sellers directly who are asking for reviews, but review agents that work on their behalf. As recently as May 2022, Amazon are taking legal action against four review agency companies. Three of those companies have nearly 350,000 reviewers on their books who write reviews in exchange for a free product and a small fee. One of the companies, Matronex, has ceased trading as a result. Others have agreed to share their data with Amazon as part of the settlement. This way, Amazon should be able to find the sellers who are using the service, although as it takes place outside of Amazon it may be tricky.
So where do these review agents recruit their reviewers? How are sellers finding them?
Social Media
There are thousands of Facebook groups dedicated to fake and incentivised reviews. After infiltrating some of the groups, Which? purchased products they were offered and were promised a refund upon receipt of a positive review. To test the water, they decided to leave more honest feedback on the products they received. Some items they gave just 2 or 3 stars.
What followed were a series of messages from the agents varying in tone. They would ask them to change the review, stating they wouldn't receive their refund unless they did. When that didn't work, the agent would often change tactic and ask them to either delete the review, send a wealth of emotional emojis or pleas to gain some sympathy, or just be downright rude. Check out some of their results here.
When you see the sheer number of fake reviews groups, it does make you wonder – when a product on Amazon has 4 stars or more, is that really a true reflection of how good it is? Can I trust in this product?
How can you spot fake reviews on Amazon?
To avoid disappointment, here are 3 things that you can do to check for fake reviews.
Ignore the stars – it's easy to use them as a point of reference but look at the reviews themselves that include specific feedback and details about the experience of a product.
Check the dates – if lots were uploaded at the same time, it could indicate an incentivised review scheme. Also, it's best to change the filter to 'most recent' reviews rather than the 'top reviews'. This will give you a more reliable indication of a product, as fake reviewers have ways of manipulating the top results.
Don't rely on the review pictures or videos – these are often requested in fake review schemes as it makes the review look more reputable.
If you spot one, Amazon have got a report button next to each review. Do report them. Lead where others may follow. Stamping down on these fake reviews is important to maintain the trust between customers and sellers. It's not just about those who partake in such activities, but it can also affect the reputation of all sellers who use the site.
What can sellers do to get more reviews?
As a seller, we can't implore enough that you don't use fake reviews. You will get caught out. Not only will it impact your reputation but it could come with legal implications as well. If you do want to boost your products with genuine reviews (and keep it legal), you could always sign your products up to the Amazon Vine programme. For a cost of £140 per product, brand registered sellers can submit up to 60 products into the programme which then get sent off to trusted reviewers. They in turn will review your product and give honest feedback, helping boost your ranking in the search results. It does mean the reviews could be good or bad, but honesty is the best policy!
For more top tips or news from the Amazon world, head to our blog.