Amazon Virtual Bundles explained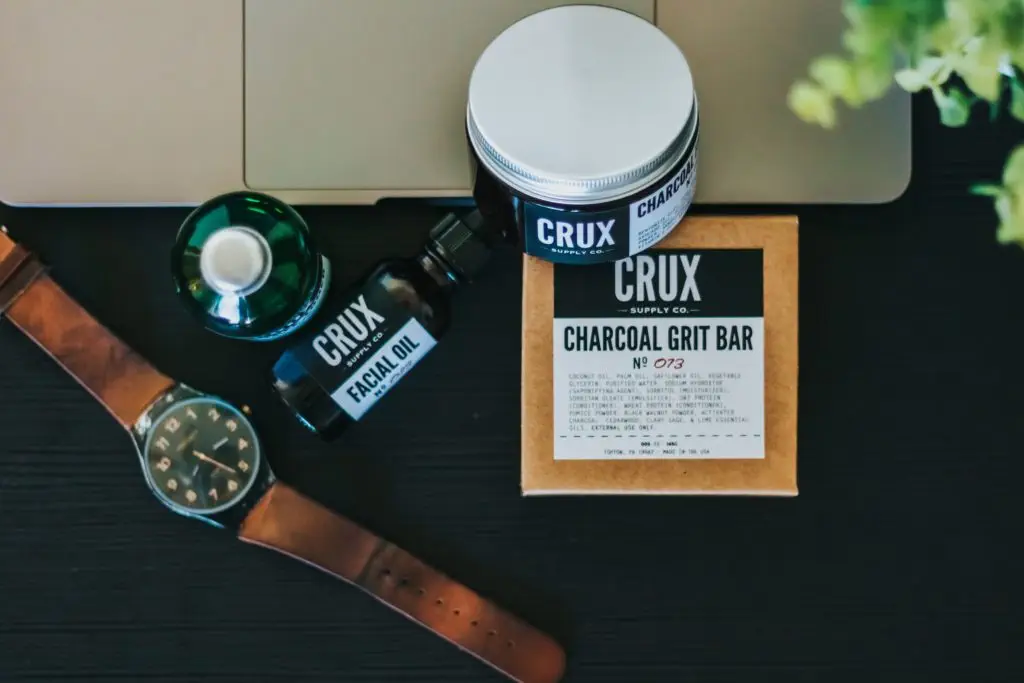 Marketing and upselling your products on a website as jam-packed as Amazon can be a bit of a mission. The competition is rife. Once you've ensured your Amazon listings are as perfect as they can be, it's time to start getting creative. Let's introduce you to Amazon Virtual Bundles.
What are Amazon Virtual Bundles?
An Amazon Virtual Bundle is a group of 2-5 products that are sold together on a single product page. It's a great way to:
Upsell your products by recommending items that complement each other
Offering a discounted price for purchasing items together
Improving your brand recognition with customers and in search results
The products each still have their own individual listings as well, but a bundle allows a customer to purchase all the products at once.
Amazon have offered bundles as a marketing option for a while, specifically for FBA users. Before virtual bundles, sellers would have to pre-pack the products together with their own unique product code before sending them to the Amazon warehouse. With virtual bundles, no longer do sellers have to faff about with physically creating the bundles themselves – hurrah! They can simply choose from existing active products in their Amazon inventory to create a bundle that Amazon will then ship as individual items to the customer.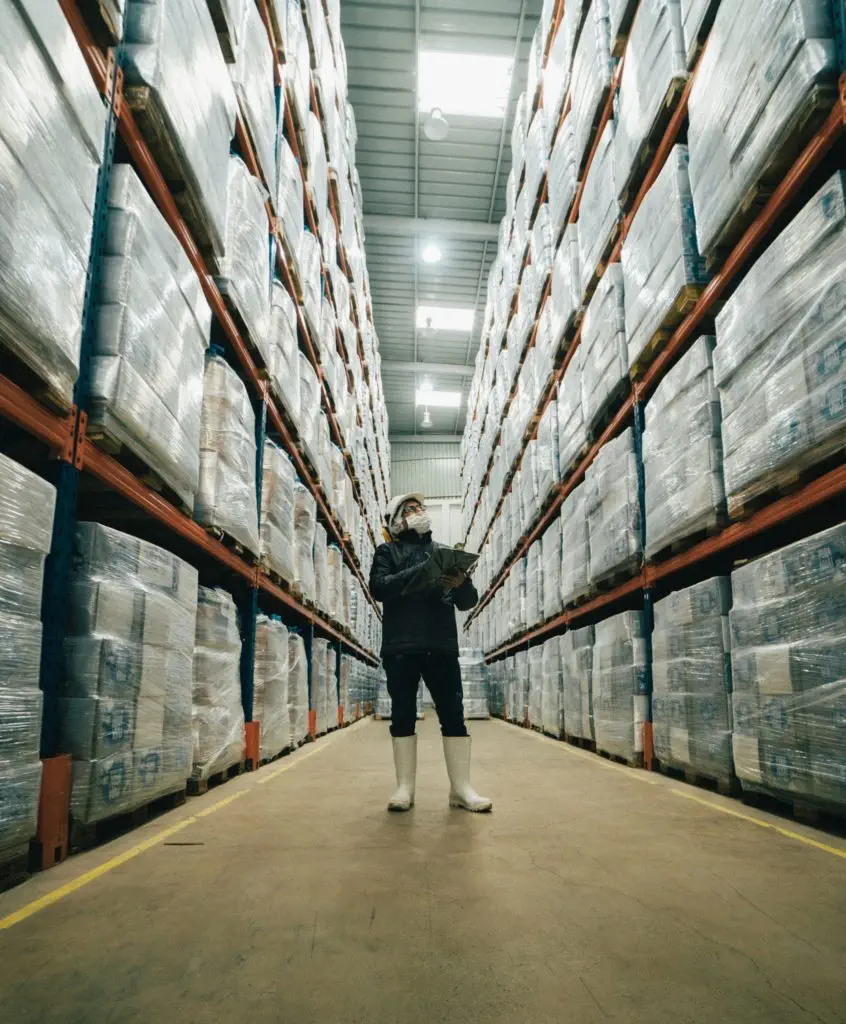 Who's eligible to use the Amazon Virtual Bundles feature?
You must own a registered brand to be eligible for virtual bundles. You must also be identified as the brand owner to be able to create them.
Currently this feature is only available in the US and has been for some time. However, it's likely that it will be rolled out to a wider market. We've discovered it's recently appeared on the menu on Seller Central in the UK/EU, but when you click on it, it currently hits a dead end. Looks like it won't be long though! We'd recommend checking your seller profile for updates, or alternatively head to our blog for all the latest.
What products can I use in a virtual product bundle?
As long as your products are active, stocked in your inventory and in 'New' condition, they're good to go. There are a couple of products that can't be included:
Gift cards
Electronically delivered products (digital music, video and eBooks)
Used ASINs
Each product you include in the virtual bundle must be purchasable on its own with their own ASINs. This means items that are multipacks or 'multi-box' items (single ASINs that ship in parts in multiple boxes) cannot be created with this marketing tool. For example, if you sold individual toothbrushes in different colours, you couldn't create a bundle of 3 red toothbrushes because they all have the same ASIN. However, you could create a virtual bundle with red toothbrushes, green toothbrushes and blue ones, as they'd all have separate ASINs. You can still alter the quantity of each individual product that's in your offer, but it must be paired with another product in order to qualify for a virtual bundle.
Otherwise, the world is your oyster!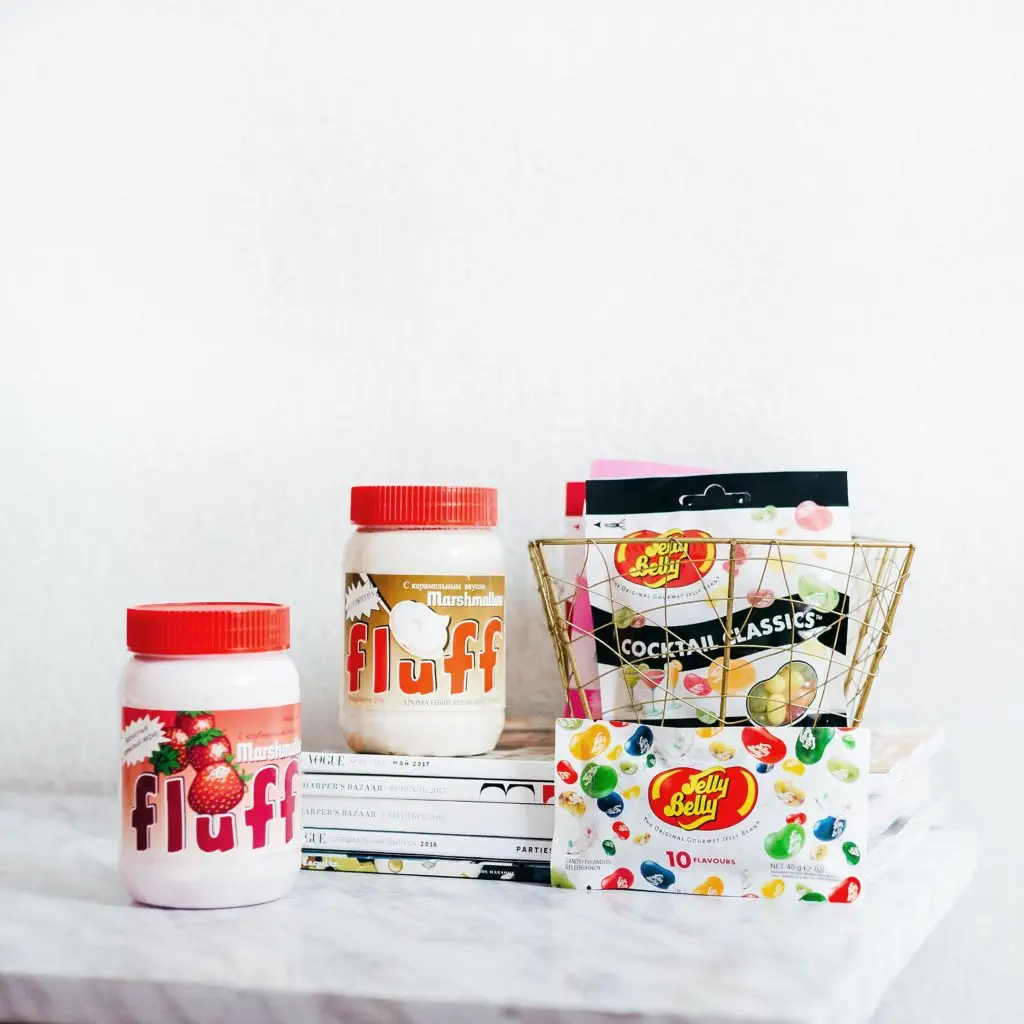 You do need to make sure you maintain all of the stock that's in your bundle. If one product in the bundle goes out of stock, the bundle listing will be removed until your inventory as been replenished.
How do I create a virtual bundle?
It's a very simple application process on Seller Central, found under the Brands menu option.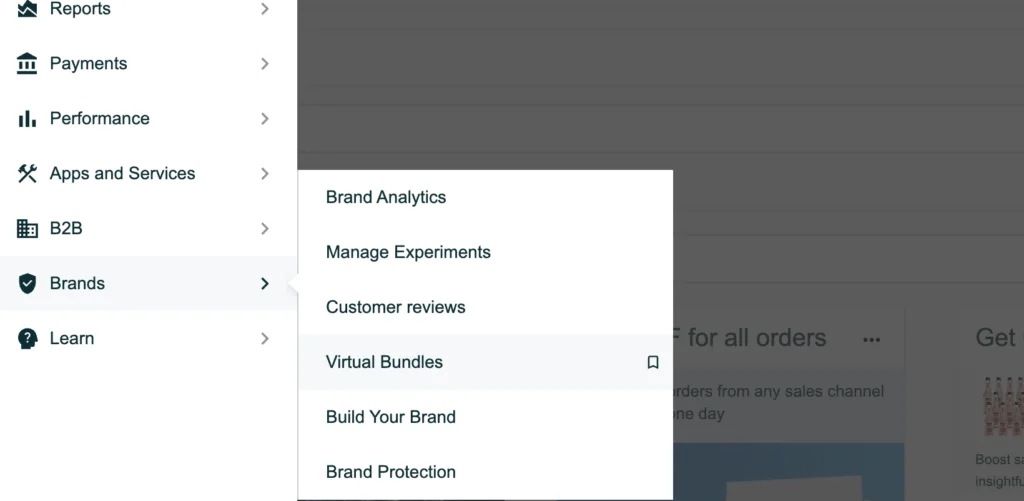 Once you've chosen 2-5 products for your bundle, you can select one product as your main component. You can choose any of them, but we'd recommend choosing your best seller, as the bundle's keywords will automatically be taken from your main product. This all helps towards the search engine optimisation (SEO) and determines the categories it will be put into.
Once you've chosen your main component, this cannot be changed. If you change your mind, you have to delete your bundle and start again. You'll then have to use a different SKU or just wait 24 hours and you can use the same one again.
When you do create a bundle, it's important to note you cannot create another bundle with the same items but a different designated main component – even if it does perform really well! Maybe they think that's cheating…
Pricing a virtual bundle
The most successful bundles usually offer some sort of attractive discount. It doesn't have to be much, but if customers feel like they're getting a deal, they're more likely to purchase. You can also price it equal to sum of the products, as long as you don't overprice. If it's priced higher, you'll lose out on the bundle's Featured Offer eligibility. As long as your pricing makes economic sense to your business and you know what your goal is with the bundle, that's the main thing.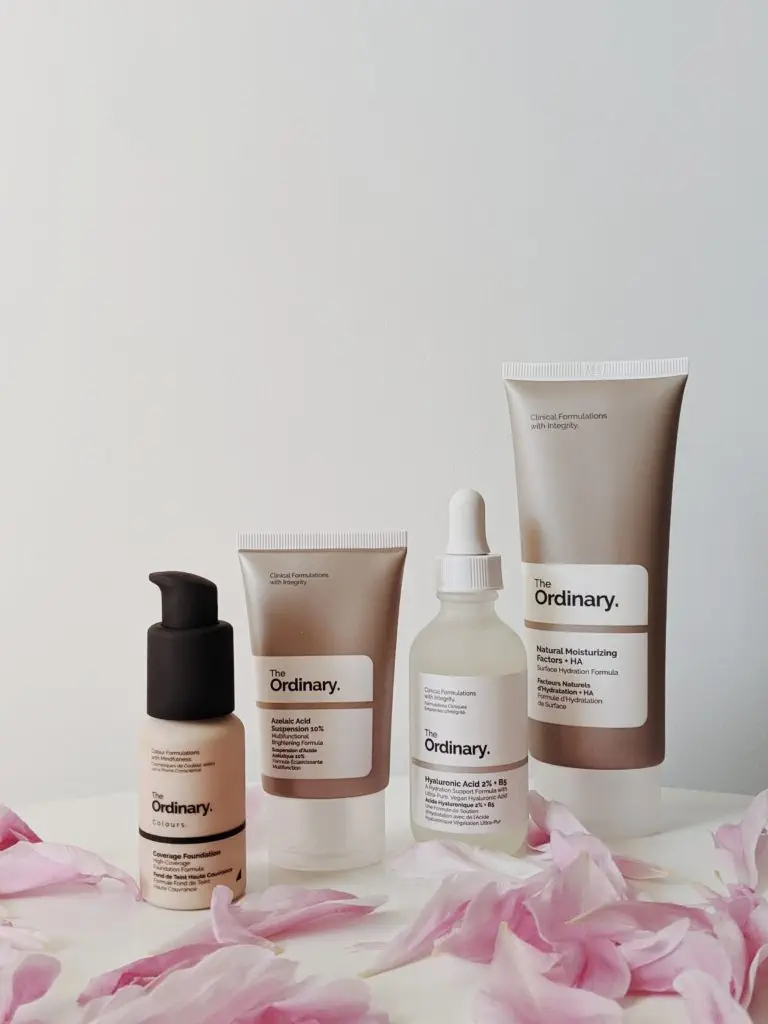 One important thing to note – when you change your pricing on individual products, it doesn't automatically alter it on your bundles. Remember to go in and update your bundles if you change any product prices.
Can I create Sponsored ads with virtual bundles?
At the moment, you can't create Sponsored Product ads for virtual bundles, only Sponsored Brand adverts. Although this limits your advertising options, it does direct more awareness towards your brand.
Do product reviews transfer from individual products to a virtual bundle?
If only! Unlike keywords, the bundles don't transfer individual product reviews and ratings over as well. Virtual bundles have their own separate reviews, so make sure you work on getting those in as much as possible.
So are Amazon virtual bundles worth it? Unfortunately, despite being sold together, there is no change to fulfilment fees, so you're not exactly making any savings. Standard shipping fees apply as each of the products are shipped as if they were bought separately. Despite this, it is an excellent way of upselling products and customers are easily influenced by recommendations, especially if they think they're grabbing a bargain. We think it's definitely something that's worth a try.
For more details from Amazon on Virtual Bundles, check out the video below from Seller University.