5 SEO tips to increase your Instagram reach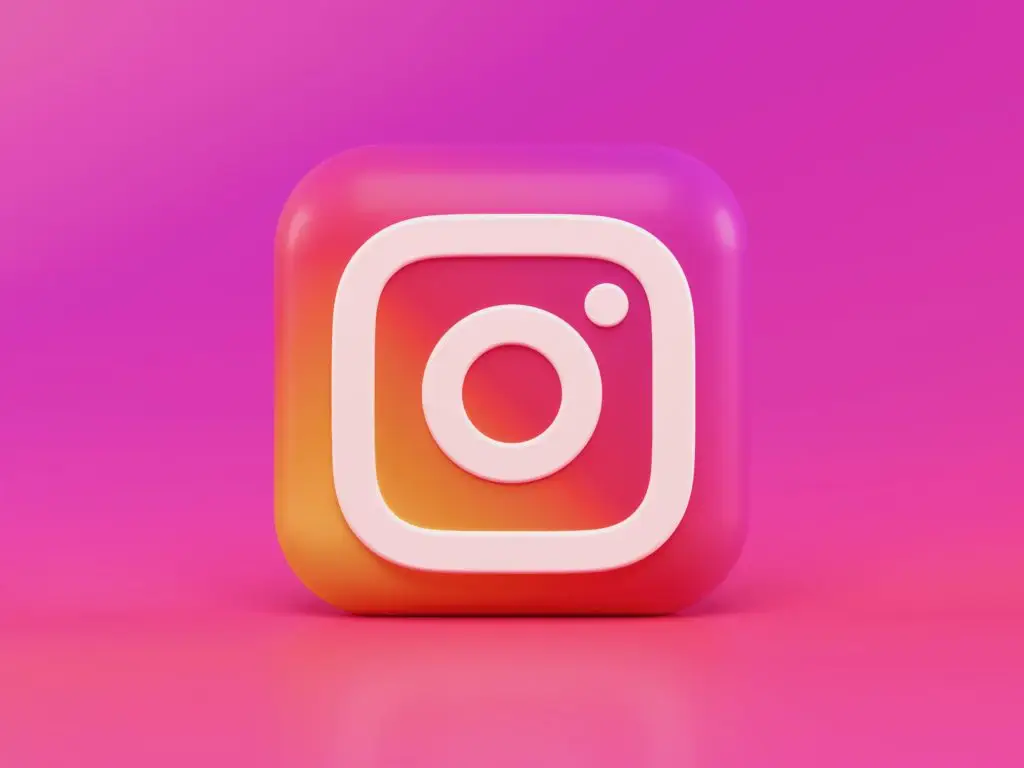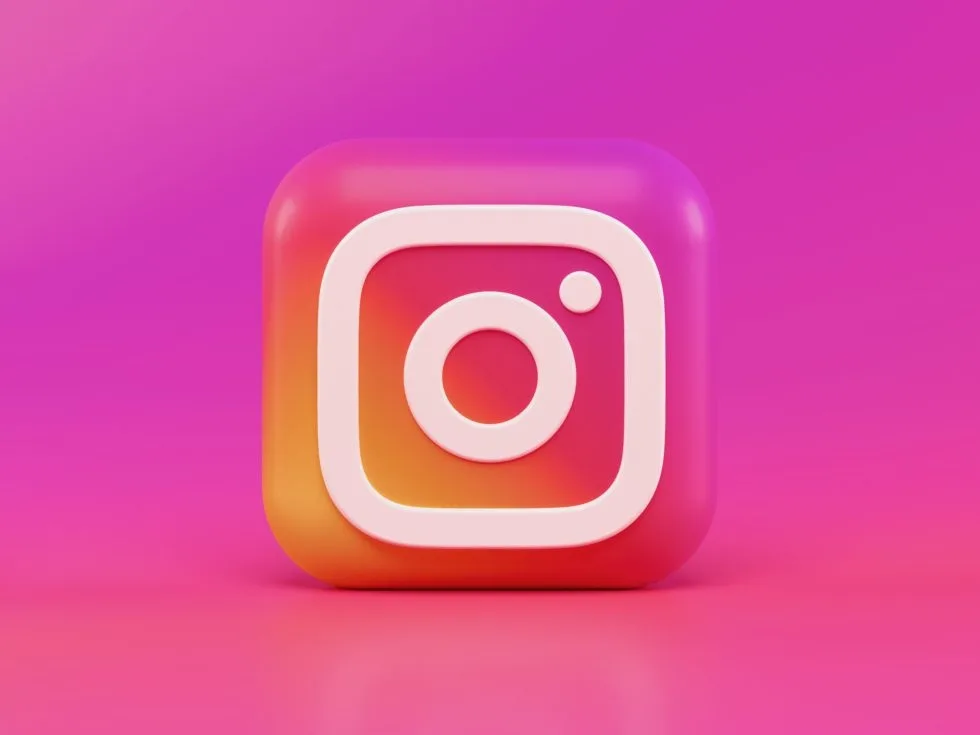 Looking for some simple ways to increase your Instagram reach? With over 1 billion users, it can be hard to stand out. Having a basic understanding of SEO on Instagram is a great way to increase your reach. Brand Monkey is here to help – let's take a look.
What is good SEO on Instagram?
Good SEO on Instagram is simply including keywords in your profile and captions that will help your content be discovered on search engines. People can't fall in love with your content if they can't find it.
1. Keywords
Keywords are the key to ranking on the Instagram search engine. Your goal should be to rank near the top of the search, and to do this your captions need to include relevant keywords. Once you make them more keyword-friendly, it also makes you more discoverable on Google as well.
How do I find keywords on Instagram?
It's all about research. The easiest way? Start typing a search term in the search bar on Instagram and see what pops up. The most popular keywords will be at the top of the list. The 'Tags' tab when you search will also help you find the most popular hashtags for those keywords. You can also do the same process in Google. Whatever it suggests to you are the most popular searches that you can then incorporate into your work.
There are also plenty of websites out there to give you inspiration – Wordstream, Hootsuite, Google Trends. Just type a word in to do with whatever you're posting and it will give you plenty of suggestions for keywords. You can then incorporate these terms into your captions.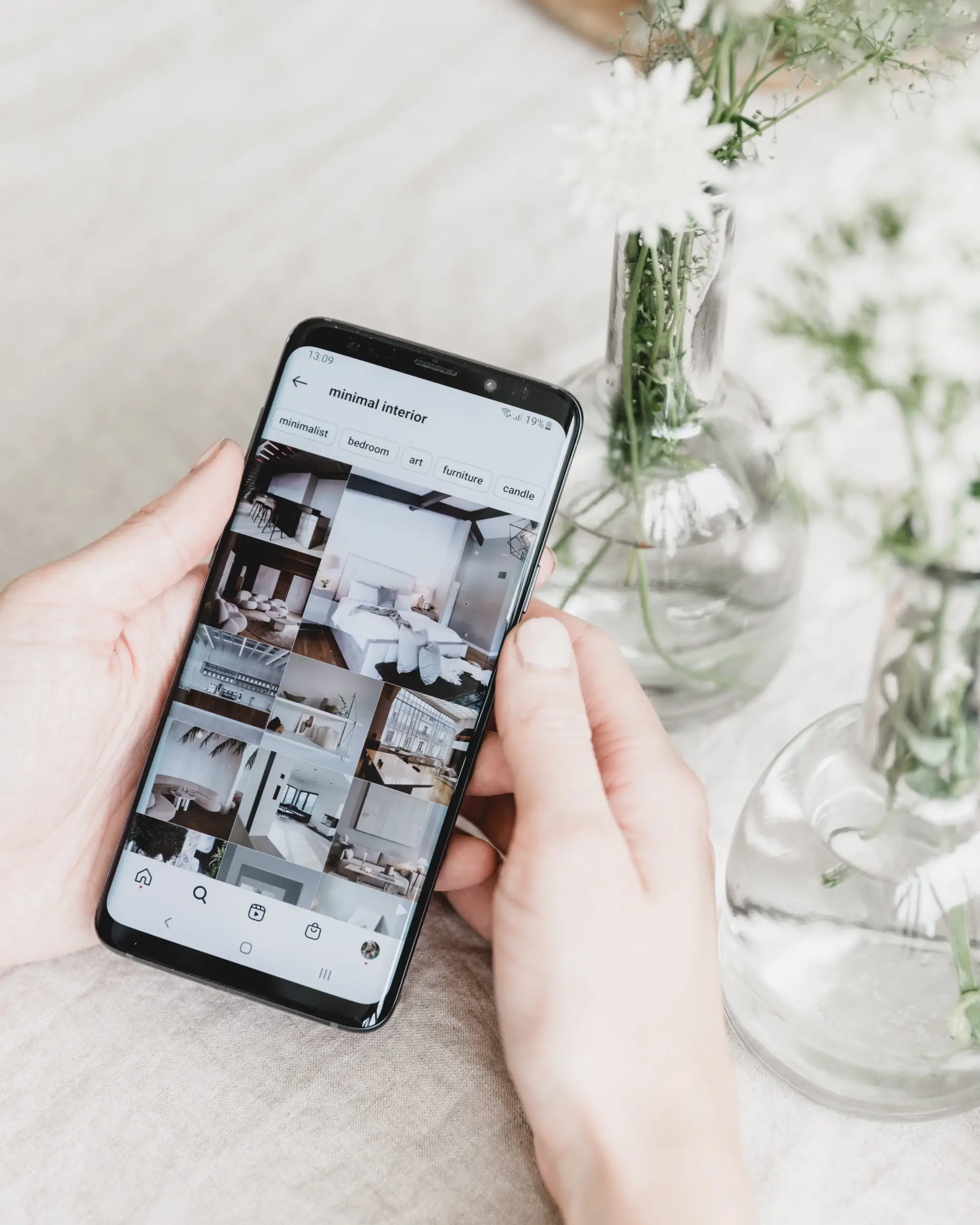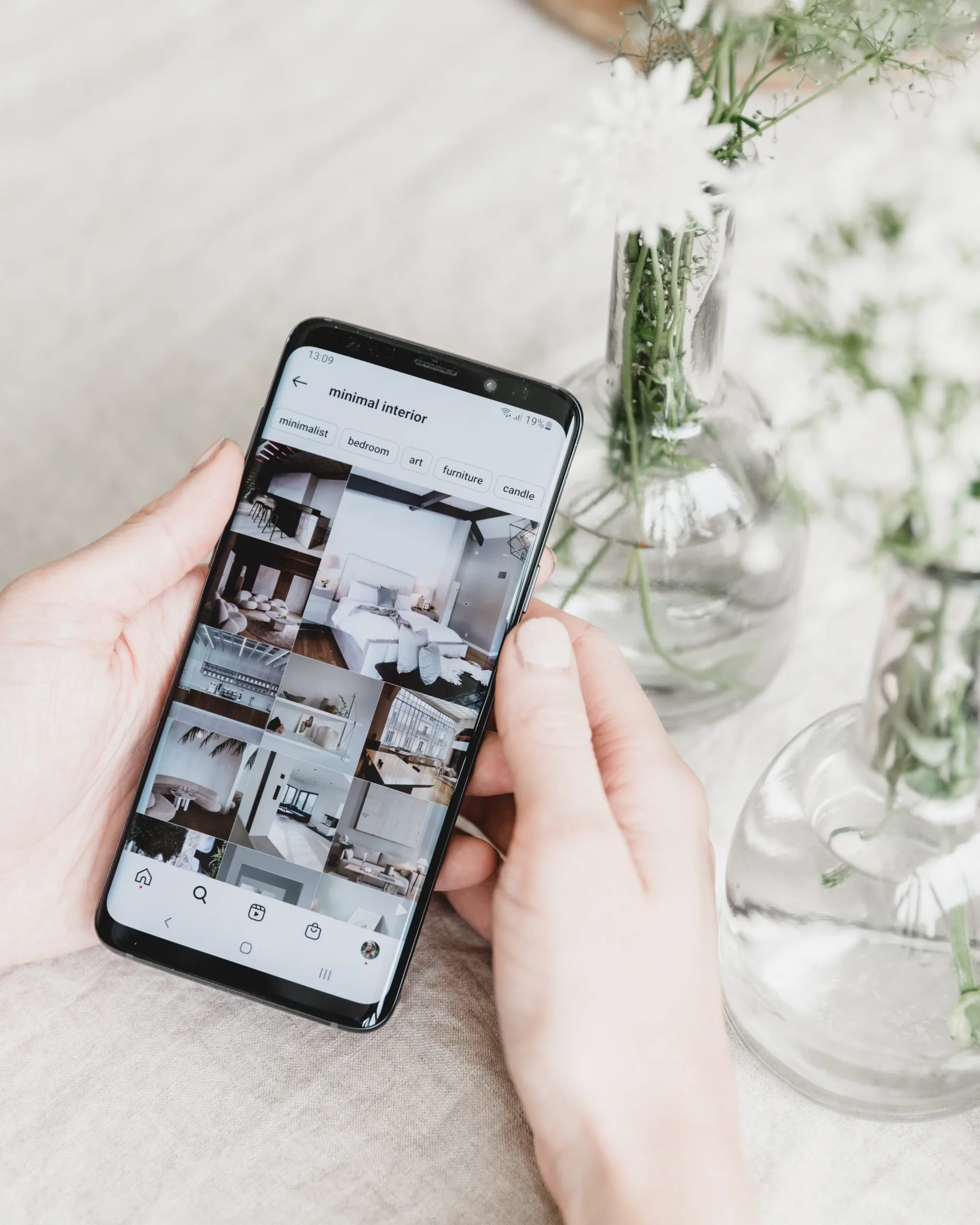 It's also useful to see what other content is ranking with that search term, as it gives you ideas of the types of things people are engaging with. Different users get different results when they search for things on Instagram. It all depends on who they've interacted with in the past – not just people they follow. That's why encouraging engagement on your posts is so important.
For more ideas on where to find keywords and how to choose the right ones, check out our blog.
2. Hashtags
It's been generally assumed for many years that filling your post with hashtags is the way to increase your reach. This may have been once upon a time, however, in March 2022, Instagram CEO, Adam Mosseri, revealed that:
'[Hashtags] do help us understand what a post is about but in general, no, I wouldn't think of hashtags as a way to get more distribution.'
Ah the joy of the constantly changing social media algorithms…
This means that using relevant keywords in your caption is more important than stuffing your posts with hashtags if you want to increase your reach. Hootsuite did an excellent test on Instagram SEO vs Instagram hashtags. They posted a series of similar photos, some using hashtags only and others with keyword-rich captions. They found that the SEO posts had a 30% higher reach than the ones with hashtags. Take a look at their video below.
Not only did their keyword posts have a higher reach, they also had better engagement. Increasing your engagement on posts sits very well with Instagram algorithms, as they see people are interested in what you have to say and push your content up the search results.
This doesn't mean you should ignore hashtags entirely. Instagram recommends using 3 to 5 relevant hashtags in your caption focused posts.
3. Make your captions descriptive
Sometimes a one word caption is perfect for the comedy, but the more descriptive and accurate you are with your copy the better. Not only does it mean you can naturally put more keywords in, it also gives more value to your existing followers and any new ones that might discover you.
4. Add alt text to your images
Alt text is incredibly useful. It's the 'behind the scenes' text of your image. It makes your content more accessible for visually impaired users, as their screen reader software reads it aloud to them, plus it allows you to increase your use of keywords. It helps the search engine understand what your image is without being able to see the image.
To add alt text on your Instagram pictures, when you get to the final posting page, click on 'Advanced Settings' to find it. To add alt text to your existing photos, open up your picture and click the edit button. You'll then see an 'Edit alt text' in the bottom corner of your photo.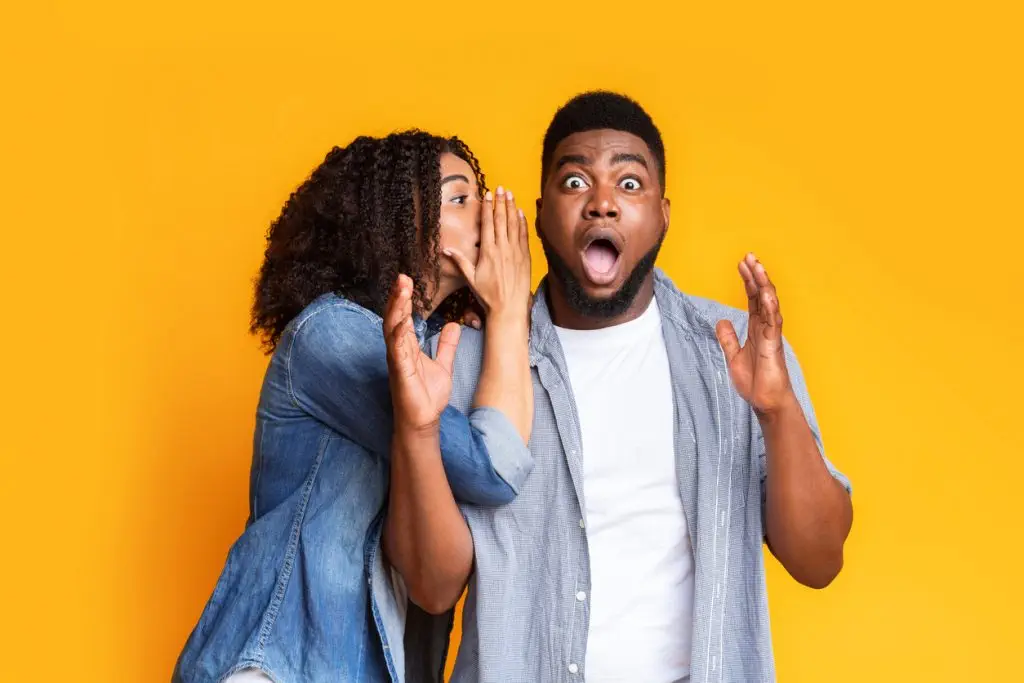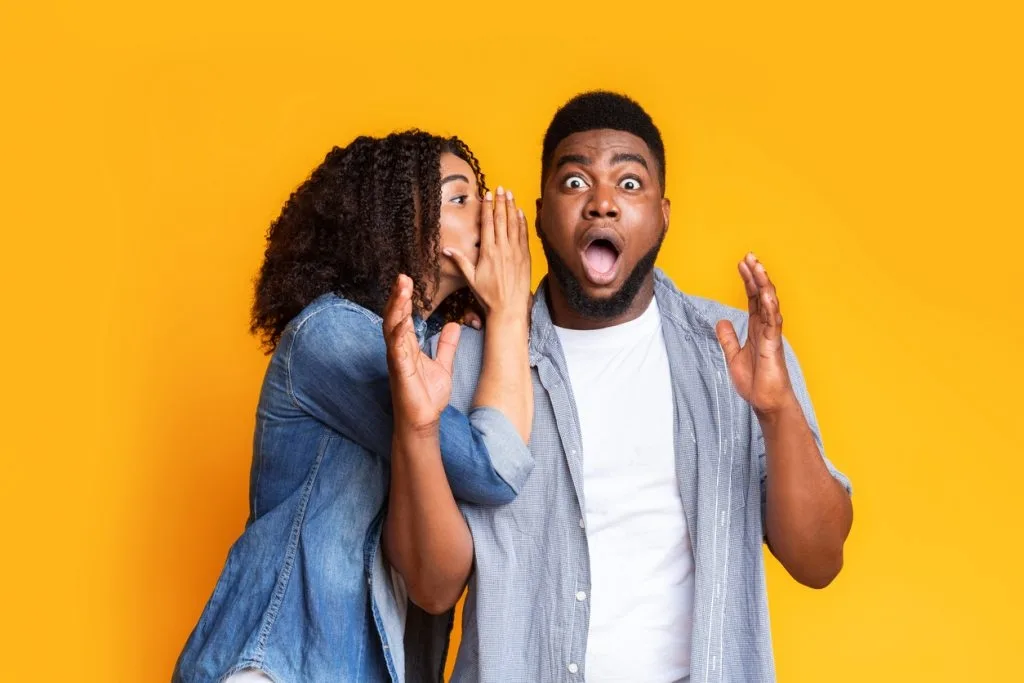 Your alt text needs to describe exactly what your image shows. For example, for the image above we would write something like, 'woman-whispering-in-man's-ear-who-looks-shocked.' You can do this without hyphens in between but we find it makes it easier for search engines and screen readers to understand.
5. Don't forget to optimise your bio
People often forget this, but your bio on Instagram is a great place to include some keywords to help people discover who you are. We also recommend considering these for your Instagram handle. If you're well known for your brand name then perfect, but if you can add in a keyword to your handle, that will only help increase your reach on Instagram.
If you have a business profile, make sure to add in your location as well. You can be as specific as you like. This will increase your reach in that area. Just go onto your profile and click edit.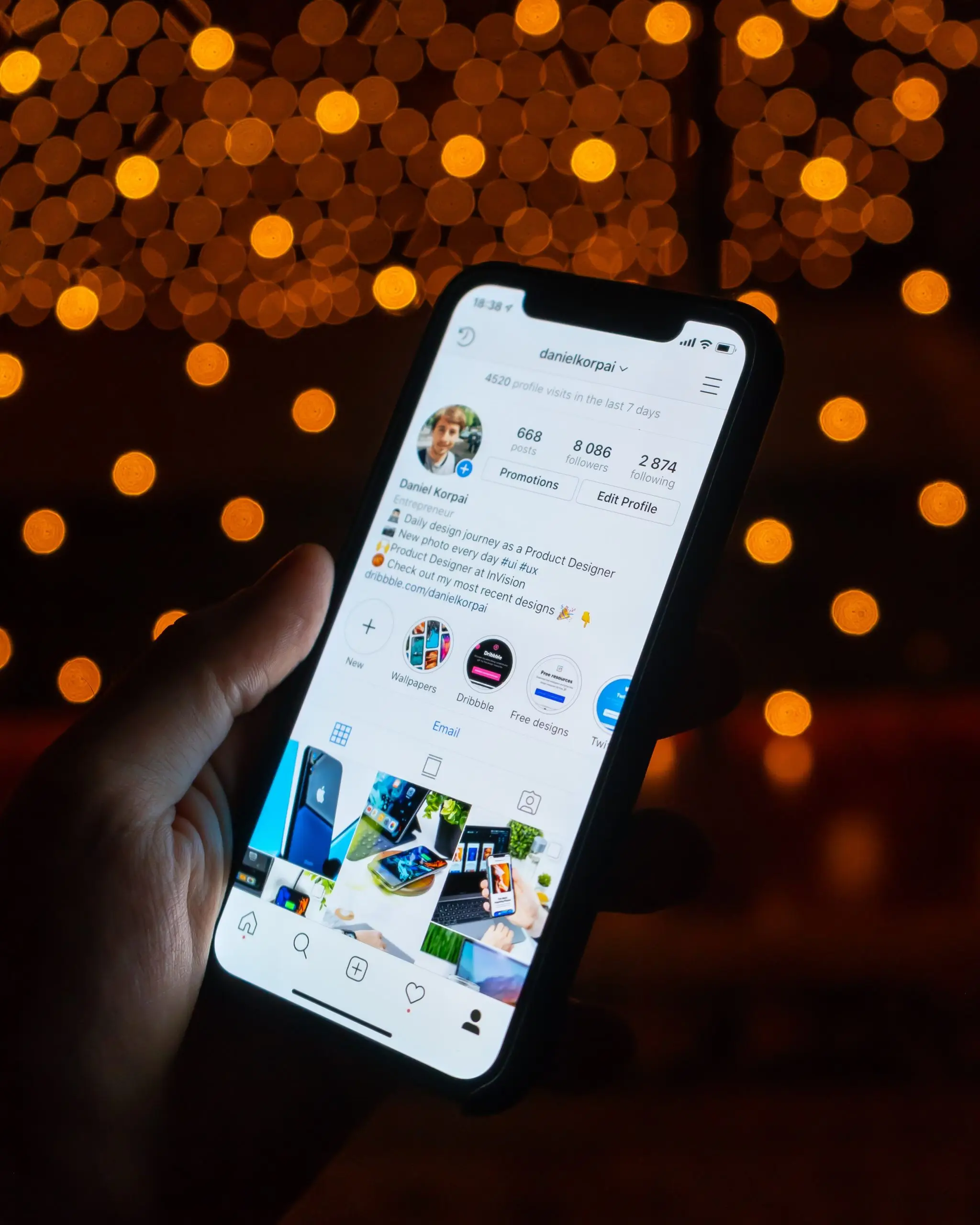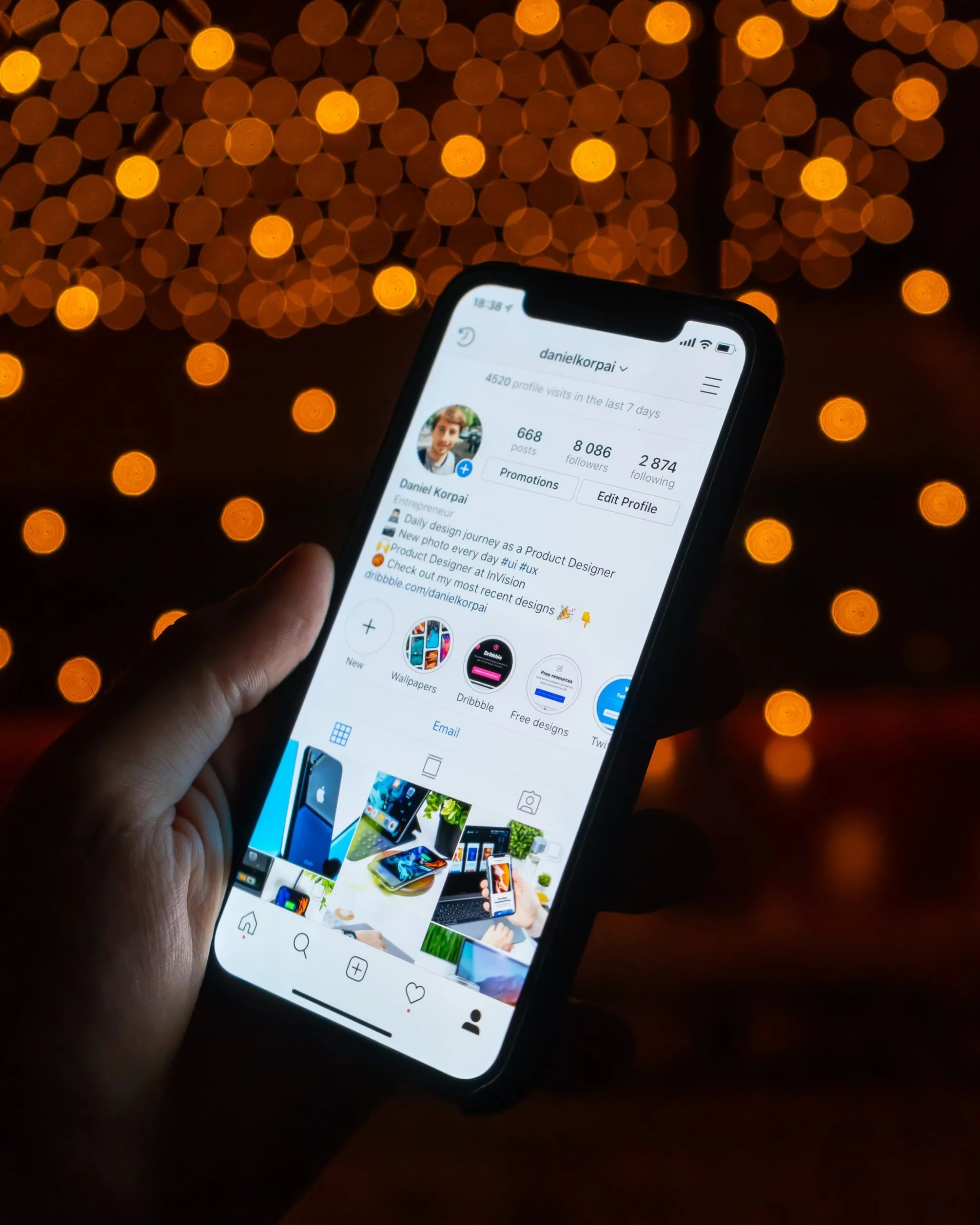 Lastly, and maybe obviously, make sure you post good, regular and quality content. Make sure you follow the Instagram rules – be careful with sensitive or inappropriate content, misleading claims, clickbait and buying likes. We promise, it's not worth it. Another great tip is to post at times when your target audience are online to get earlier engagement. You can look at your insights to find out these details. This earlier interaction shows Instagram that your post is popular so it boosts you up the search results.
There is no easy 'how to' really on increasing your reach on Instagram, but using these simple steps and improving your SEO is certainly a great place to start.
For more tips, head to our blog.