The most useful articles on Seller University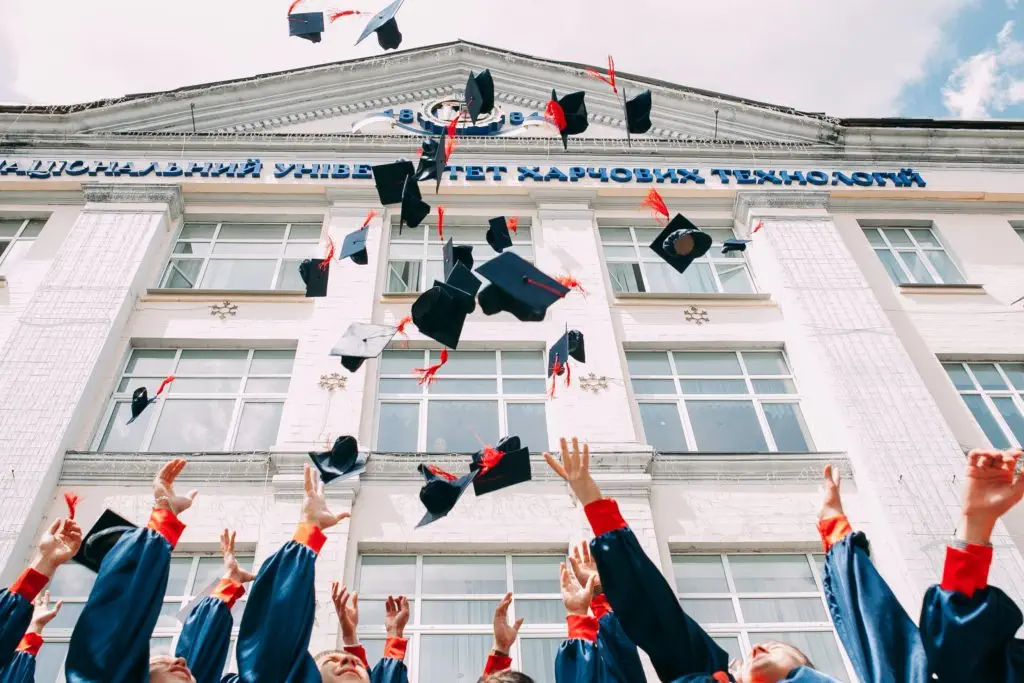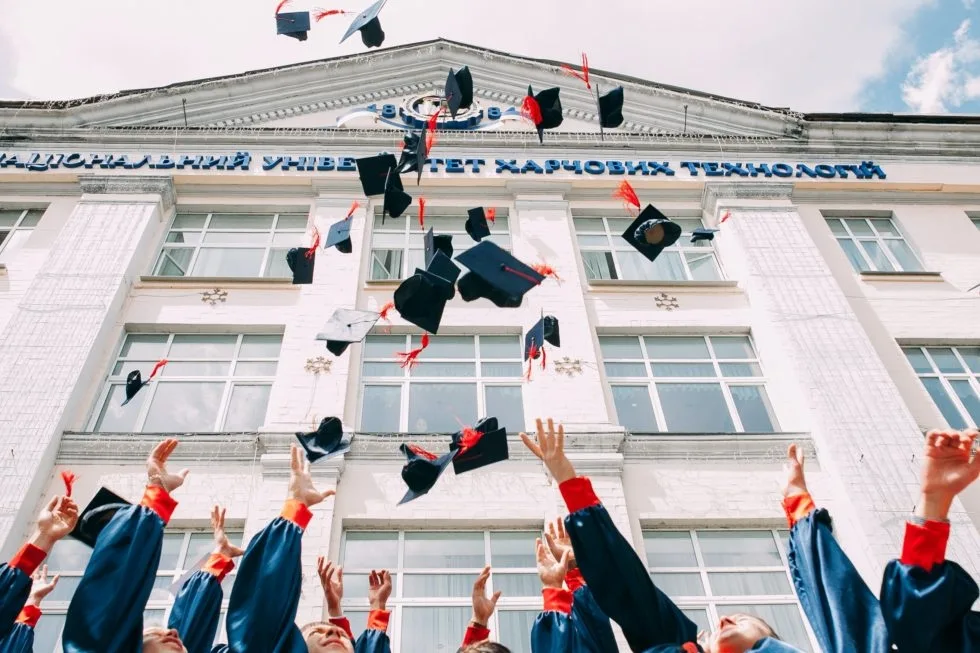 The Amazon Seller University is an incredibly handy tool and almost certainly under-utilised. It can be frustrating dealing with Amazon, but actually a lot of issues can be dealt with by looking through Seller University.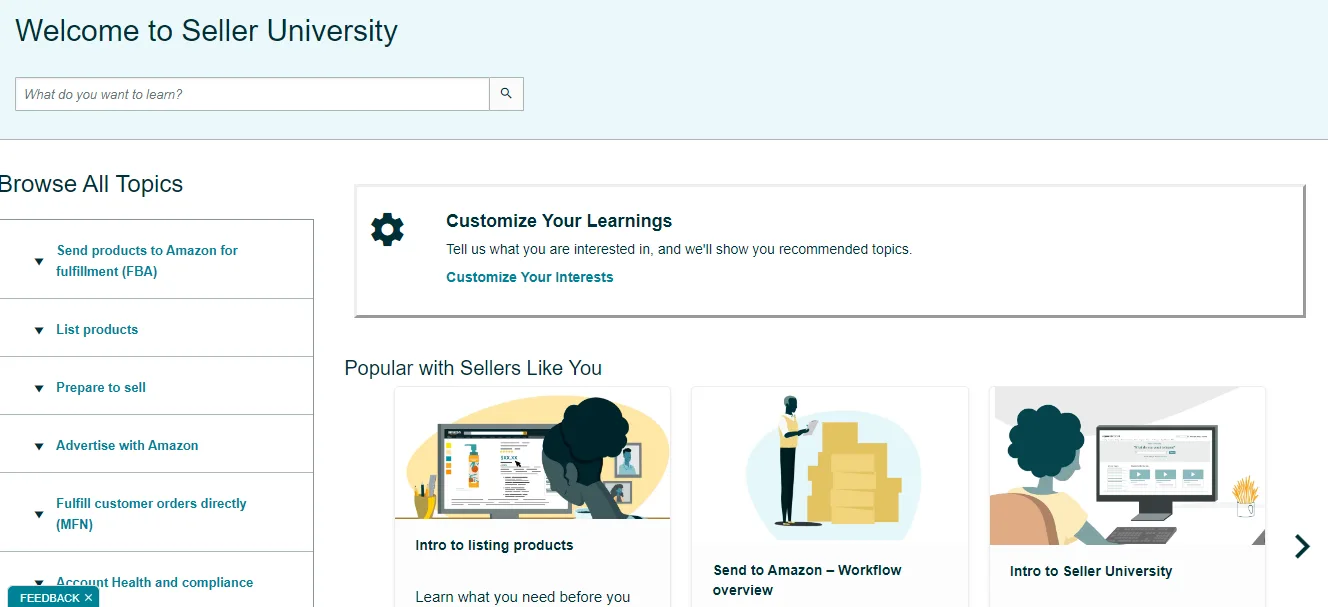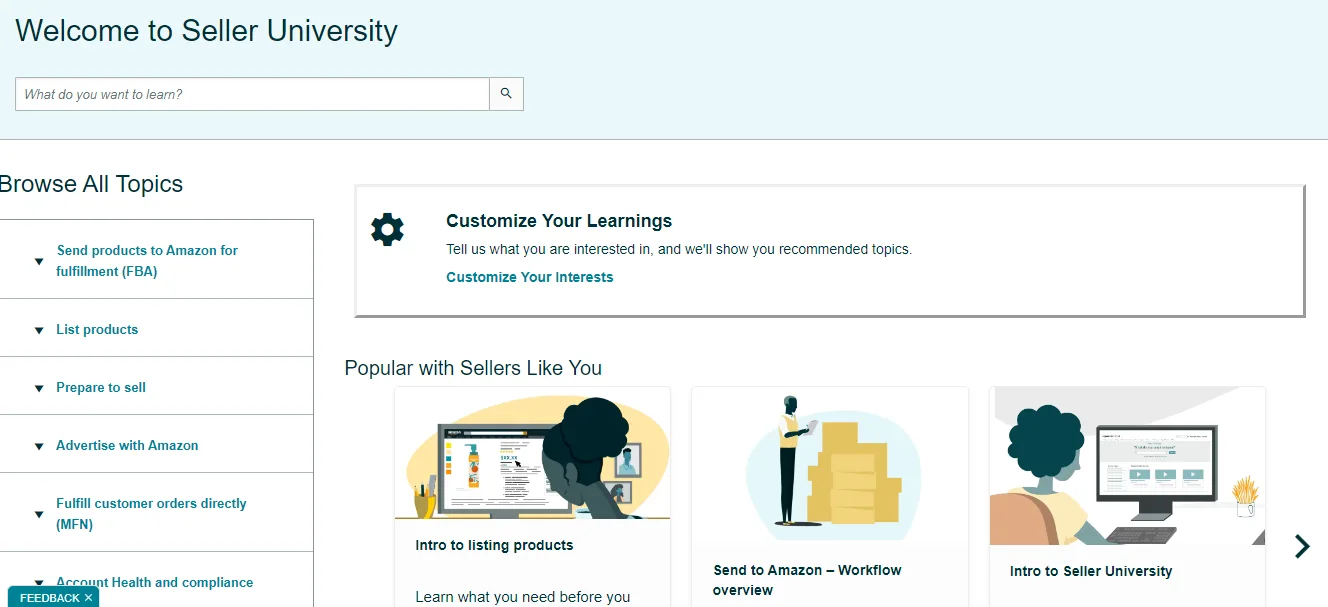 Once you're in there, all of the topics have a short video for you to watch, all from the Amazon Seller University YouTube channel. There are quite a few to wade through, but they have broken it down into topics and subjects to try and make it easier to find what you're looking for. They've also segmented quite a few of the videos into chunks so you can easily click ahead to the part you're interested in, saving you time and confusion.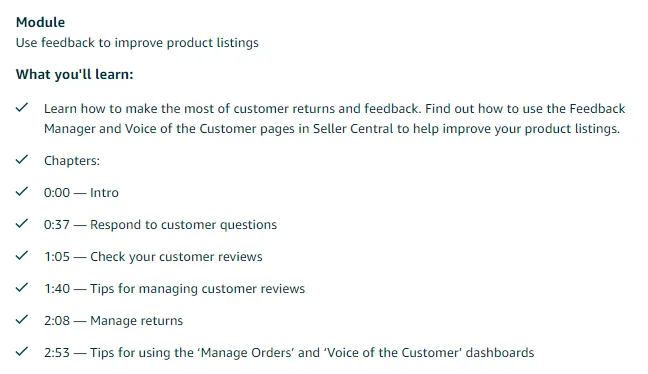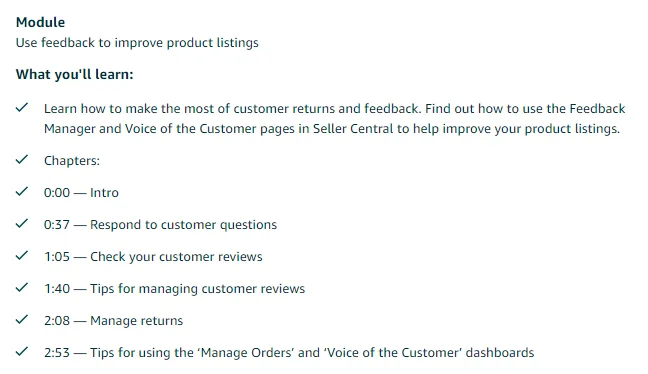 Useful videos for you
Here are just a few of the videos available that we think offer some great insights.
If you find Seller Central a bit overwhelming, this video is a great place to start. It gives you a succinct run down of the basics of how to use Seller Central – the dashboard, resources and programs – and how to make the most of its tools.
The part all sellers are interested in – how to start selling their products. This video gives clear guidance on what you need before you list any products, how to match offers and create product detail pages both one at a time and in bulk.
This video isn't actually available on the Seller University YouTube channel, but if you're fairly new to selling on Amazon this one is a good place to start. It gives you some very basic tips on how to make the most of your product page. For a more in depth look at how you can really make your listings stand out, take a look at our blog – how to write a killer Amazon listing.
Getting feedback from your customers is so important for helping improve your products and offerings. Ignoring negative reviews is the worst thing you can do. This video gives you some great tips on how you can use that feedback to your advantage, as well as how to use the feedback manager.
One thing a lot of sellers get caught out on are the strict policies and guidelines set by Amazon. This short video is a great reminder on what to check for. If you don't comply to guidelines on restricted products, you can end up having your account suspended. A failsafe guideline; if in doubt, don't list it.
Your Amazon account health is very important. It can mean the difference between organic promotion of your products and shutting down your account. It's been the topic of much conversation lately after a change to Amazon's procedures, so this video is a great round up of the best practices to help keep you in the green.
This is another video that's not available on the Seller University YouTube but definitely worth a look. This is for sellers looking to start utilising the advertising features on Amazon. It's a great how to, guiding you through how to check your account eligibility and showing what options are available to you so you can advertise your products in the most suitable way.
There are well over 200 videos in the Amazon Seller University, so this really does only scratch the surface. If you're not sure where to start in the topic selection, simply use the search bar to point you in the right direction. For more tips on how to make the most of your Amazon account, keep and eye on our blog.