The anniversary of Amazon Style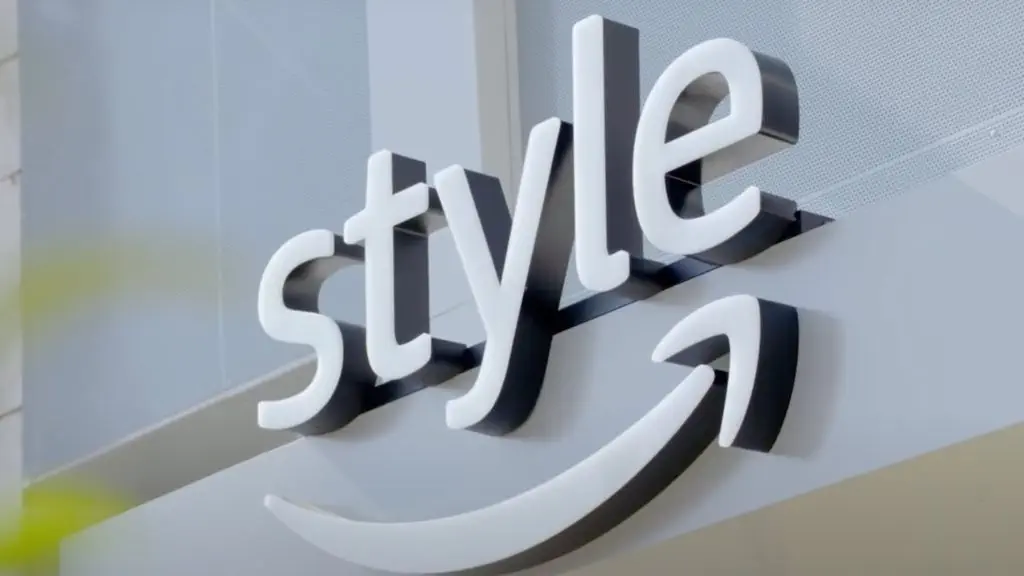 Last year, Amazon launched it's brand new personalised shopping experience, Amazon Style. On its anniversary, we take a look at how successful it's been so far.
What is Amazon Style?
If you're looking for a combination of the joy of high street shopping with the tech-savvy nature of the online experience, then you've got Amazon Style.
The store houses a selection of clothes of all shapes, sizes and styles. There's one of each item on display with a QR code. Customers scan the QR code, select their size and the behind-the-scenes team deliver it to a designated dressing room. You then get a ping on the app when it's ready.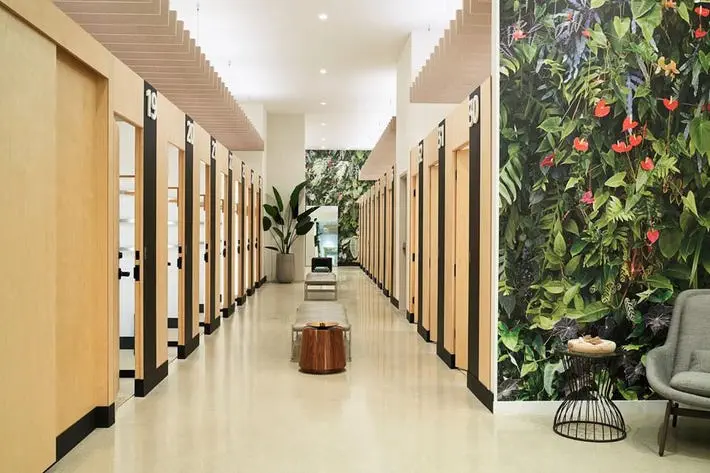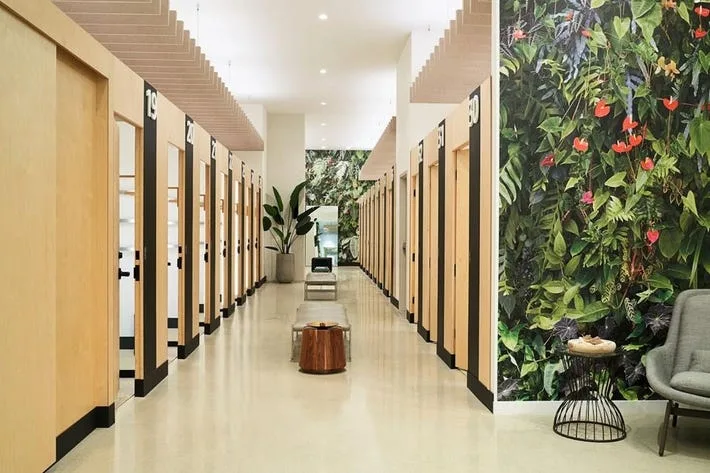 In the dressing room, there's a touchscreen where you can select more items and request different sizes. When you're done, just head to the till where you can pull up the Amazon shopping app and pay with the card linked to your Amazon account.
How successful has it been?
After initially launching a store in Los Angeles, they've now opened a second shop in Columbus, Ohio. If you don't live near a store you can also preview the selection online. They also won Most Innovative Retail Model in the ModernRetail Awards last year. Recently, the Los Angeles store was visited by Cosette Jarrett who documented her entire experience. She's written a very open step-by-step blog that gives some great insights into shopping at Amazon Style – take a look.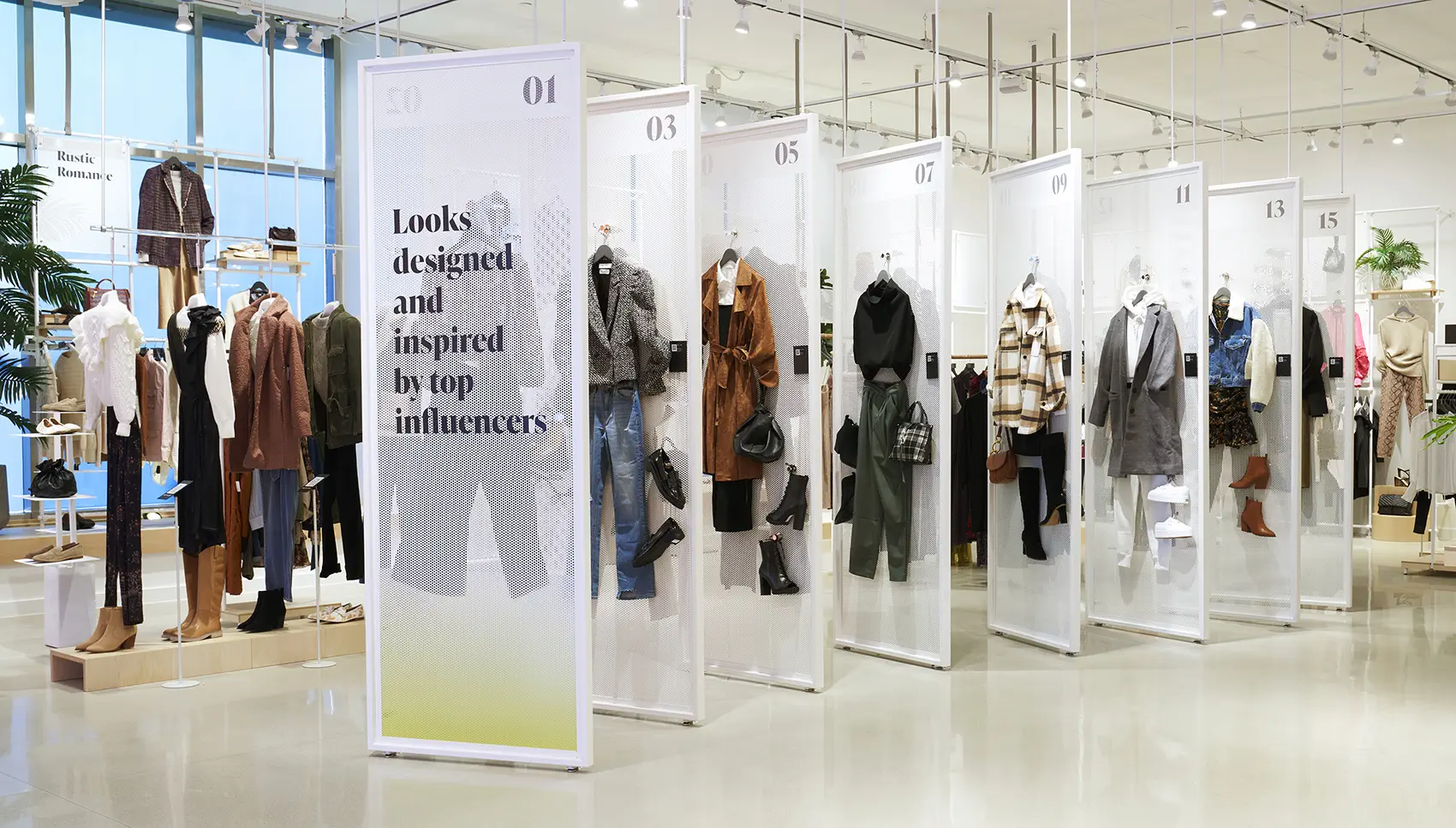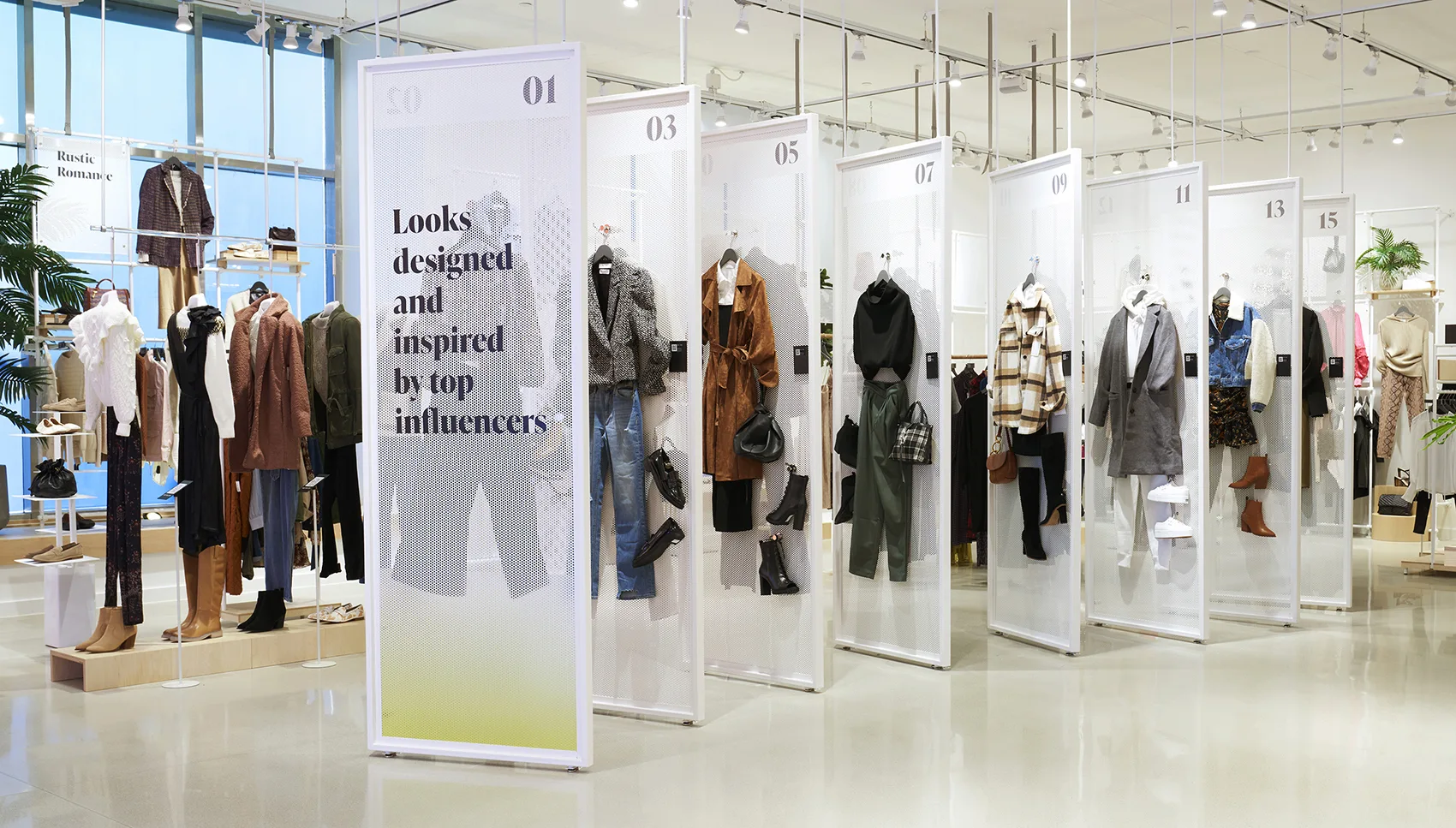 We think they're actually on to something here. By using an omnichannel strategy, they're making sure they can meet customer needs online or offline. With COVID and the increase in online shopping, many businesses had to suddenly adjust their marketing strategy to accommodate these new changes. Amazon were already doing that.
They also cater for a range of budgets in the store. It's not just designer clothes. Plus they are masters of the upsell. Whenever a customer requests to try something on, the behind-the-scenes team will also put in a couple of extra items as suggestions based on your selections. It's like having a secret personal shopper. But these shopping suggestions – isn't that similar to what happens with online shopping anyway? How many times has Amazon suggested an item or bundle to you that you've ended up purchasing unintentionally? Even if you decide not to purchase an item in the store, you have the option to save it to buy directly off the Amazon website at a later date.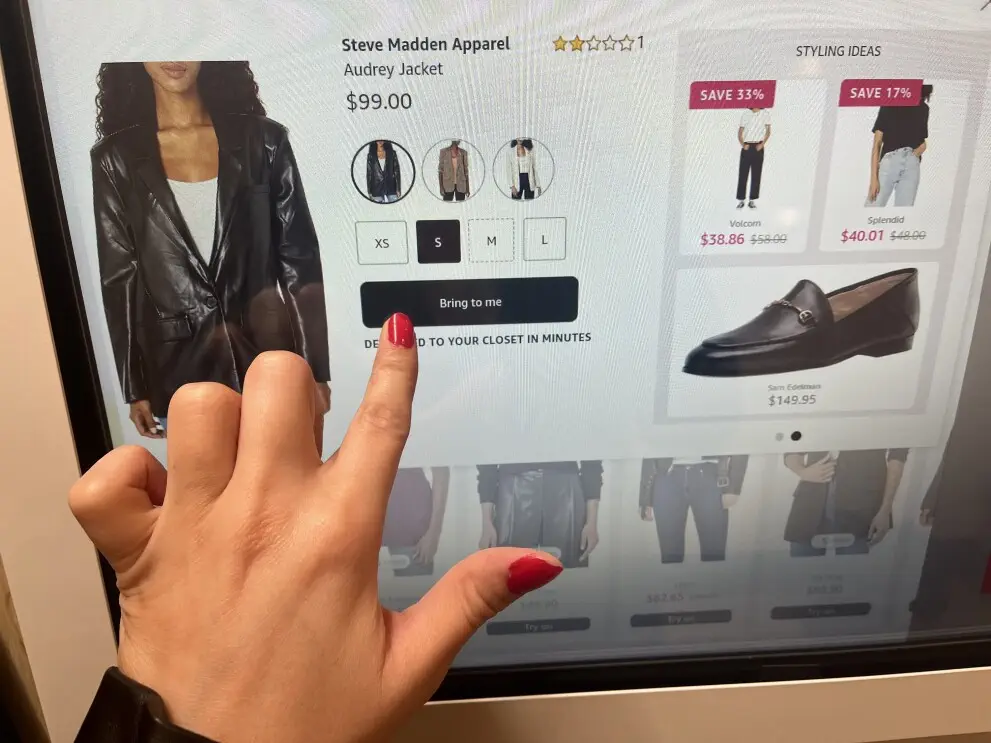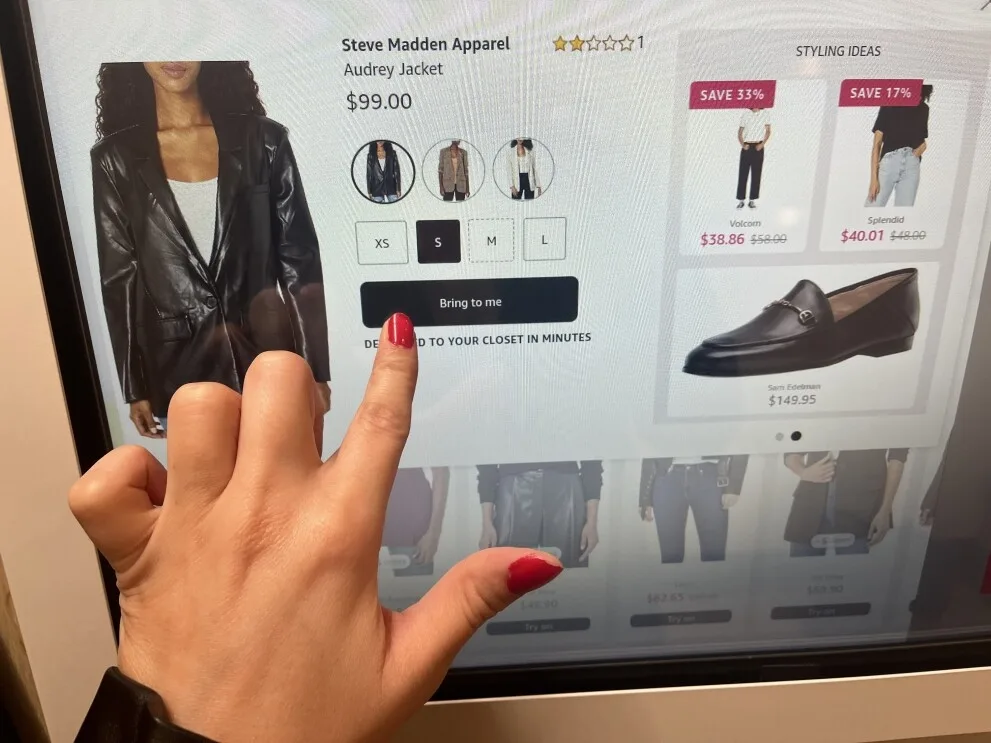 And it's not just clothes in the Amazon Style store. They have skincare, homewares and athletic goods as well. They also have free chargers to use if your phone runs out of battery – an important addition considering the majority of the store is based around QR codes. Is it classist? Perhaps, though they since clarified that those without a smartphone can still shop in the store, advising that they'd be assisted by one of the staff members during their shopping journey.
What do real customers think?
Amazon Style has received mixed reviews over the last year. Some people think it's cool and innovative. Others find the selection of clothes limited and prefer finding better deals online. Some customers enjoy not having to talk to anyone during their shopping experience whereas others think it's a way of getting rid of the need for sales staff. It's definitely had the marmite effect so far, but it's really an experience aimed at GenZ to be honest.
If you've ever wanted a shopping experience straight out of Clueless, then Amazon Style is definitely something to try. They've already opened a second store in the US, so let's see how long it takes to spread their wings to a wider community.
To keep up to date with the latest from Amazon, check out our blog.