Proven strategies to grow your Instagram following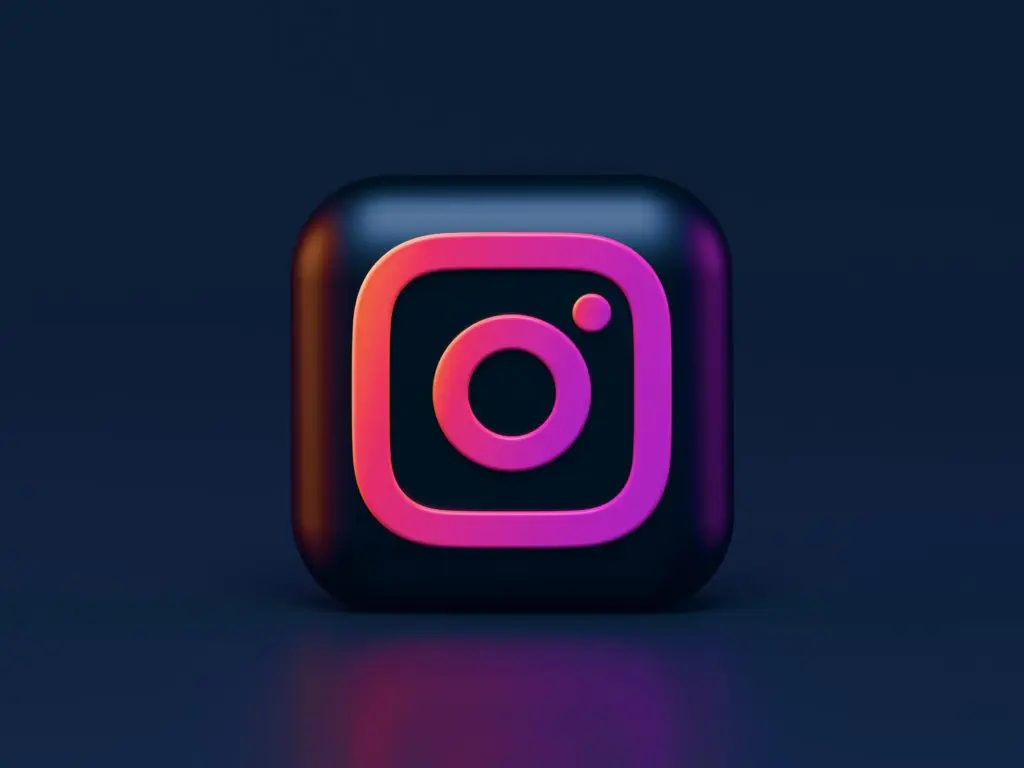 It seems like Instagram has become one of the most popular social media platforms of the age. There are currently 2.35 billion active users every month! With so many people to reach, it's no wonder businesses are jumping onboard. Whilst trying to gain traction and increase your brand recognition, it's tricky not to get hung up on the numbers, right? And why not? More followers means more reach and more potential sales. So how do some people end up with thousands of followers? How can you grow your Instagram following?
The strategies
This may not be quite what you want to hear, but there are no foolproof ways to instantly gain more followers on Instagram. There is no rulebook. If there were, we'd all be experts!
There are however various tried and tested techniques than can help with your growth on the platform. Here are some dos and don't to help grow your Instagram following.
1. Do NOT buy fake followers
Who knows why this started, but there are always people out there insisting you could buy 1000 followers for £9.99. Tempting as that sounds, those followers are not real. They won't be people who engage with your account, they won't be potential customers and ultimately they're bots to make your numbers look good. It's better to have fewer engaged, real life people than thousands of fake accounts. Instagram actively discourages users from buying into these and will suppress your content. It can really destroy your credibility as a business.
2. DO add keywords into your name and username
Instagram really favours content that's full of keywords – SEO strikes again! Using one or two keywords in your username (your Instagram handle) and your name (the business name that shows on your profile) can improve your visibility as Instagram will prioritise them in the search results. One or two is all you need, otherwise Instagram thinks it's spammy and will do the complete opposite – hide your content! A fine balance indeed…
A good example is Billini. This is a company that sells shoes, so they've made their name and username 'billinishoes' to make it easier for Instagram users to find them and see at a glance exactly what they do. It's one of the first things people see so you might as well get to the point.

We'd also recommend keeping both of them similar to other social media accounts you use so you're instantly recognisable.
3. Do complete your Instagram bio
Incomplete profile bios are a missed opportunity to grow your Instagram following. Looking at Billini above, the bio is the first thing you see when you click on their profile and first impressions count. You should have a short description of what you do or sell and an external link. The description is another great place to add in a few keywords and a chance to show off a snippet of your personality. Having a voice that's recognisable, friendly and personable instead of 'salesy' is much more beneficial. You only have 150 characters to get that in, but it is possible.
The link is then ideal for leading your visitors to a place where they can see or buy your product. This external link can change depending on what you're selling or promoting, or you could use link-in-bio tool such as Buffer to add multiple links. Making things as easy as possible for Instagram users is key. Give it to them on a plate!
We'd also recommend adding in a subtle call-to-action, such as the below.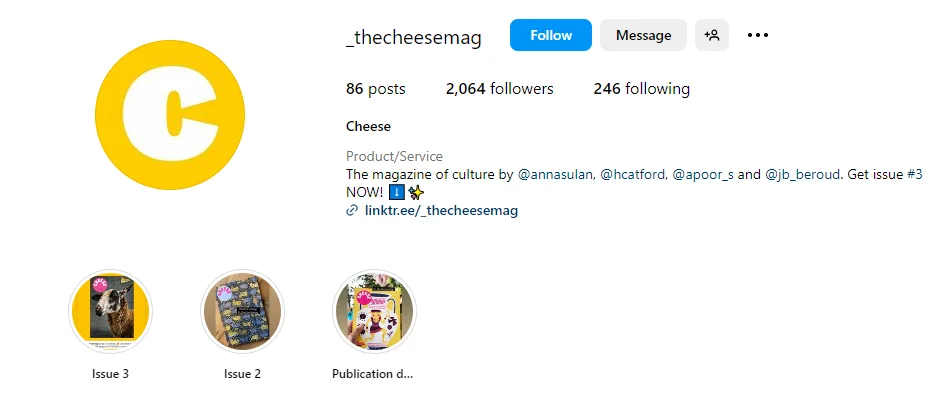 The Cheese Mag have added in 'Get issue #3 NOW!' just above their link, a clear call-to-action (yes, they don't always have to be subtle). This shows visitors exactly what issue they're up to and where to find a copy immediately. You could trial different call-to-actions to see which one gains the most traction.
4. DO share your Instagram on other channels
Some people think it's frowned upon to link to other social sites on some social media platforms – Twitter…I mean, X…to name one – but sharing your Instagram handle on other platforms is a great way to bring your current following over and grow your Instagram following. Most people who follow you are usually happy to support you on other channels as well.
Make sure to add an Instagram link to your website, emails and product packaging as well. If you link directly to your profile it means no one has to go searching for you. Or you can share an Instagram QR code that links straight to your profile. Customers want maximum results with minimal effort. Make it as easy for them as possible.
5. DO use you Instagram insights
You may be thinking insights look complicated, but checking the Instagram insights tab does not need to be difficult. It has useful information in there about how your posts are doing, how many people they've reached and the target market you're hitting. It will also help you see any trends in your posting and what times of day your followers are the most active so you can get the most engagement. Engagement is the most important thing to strive for. Instagram likes accounts that encourage discussion. There is no perfect time to post on Instagram – it's all personal. Checking the insights is how you can find what works for you – experiment and see what you can find out.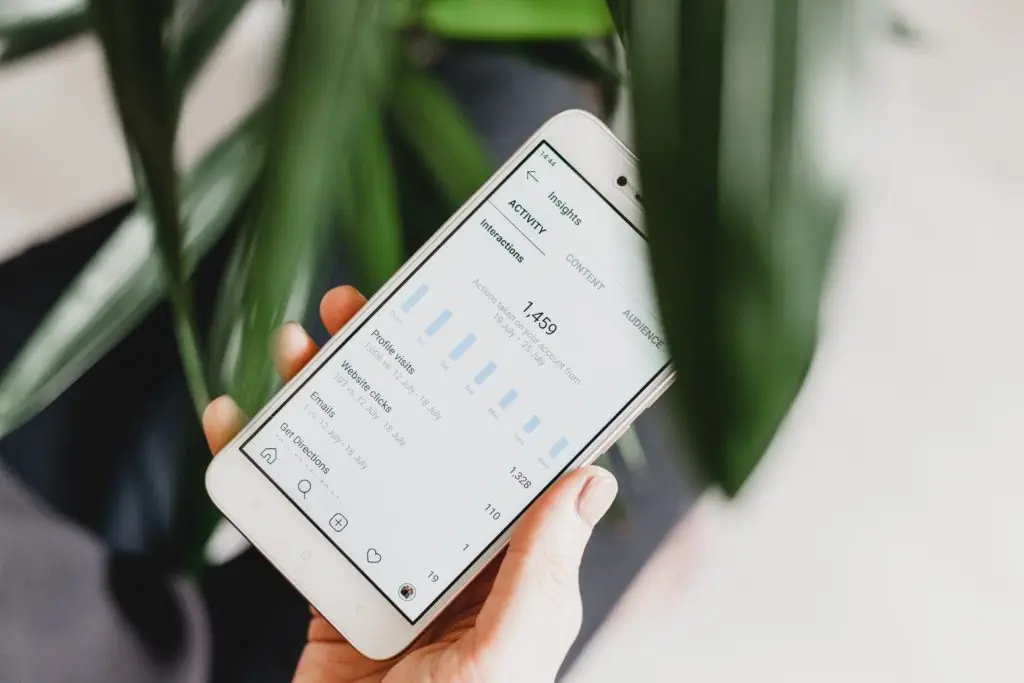 6. DO post consistently
Often we hear the excuses of 'had no time' or 'I forgot', but posting consistently is really important to growing your Instagram following. Not only does it show you are still an active business with current content, Instagram is more likely to push your profile and posts if you are. Once a day is usually a good average. This doesn't have to be just posts, it could be a story, a reel or a carousel of images. If you're worried about running out of ideas, you are able to repurpose content that you've used before. Tweak the things that did well and repost them. It keeps your grid consistent as well as your output.
Coming up with some sort of marketing strategy is a good place to start. Decide on the types of posts you want to do, the voice you want to use and think about your ideal follower. Don't post with the aim of becoming viral. That's where most people go wrong. Imagine who your ideal follower is and create content aimed at them.
To help with the amount of content if you're concerned you don't have time for daily posting, you could look into scheduling your posts ahead of time. Whilst this can help with overall posting, Instagram often prefers users to post in real-time, plus you need to be able to hop on to any trending topics that could be relevant and time sensitive. A good mixture of scheduled and on-the go usually works well.
7. DON'T skimp on the captions
The captions on Instagram posts are really good for growing your reach. The more descriptive they are the better, plus it's a chance to put in plenty of keywords to help with your position in the search results.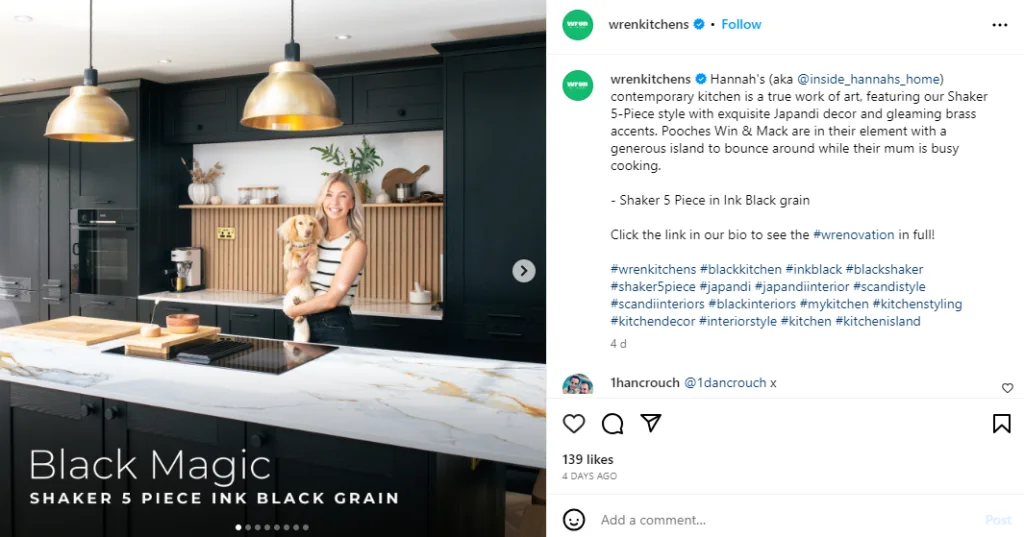 This post from Wren Kitchens has plenty of interesting detail, describing exactly what and who are in the image, along with a call to action at the end. By tagging in another account they've increased their chances of being seen by that person's followers as well.
Having longer posts can be beneficial, but that's not say short and sweet doesn't work as well. It really depends on your audience and the type of content you're posting. This works for Wren Kitchens because they are inadvertently trying to sell their products, which are complex pieces, without coming across like pushy salesman. They get across all the key information about the kitchen units whilst keeping a friendly, personable tone. We certainly think they do a pretty good job of it!
Either way, make that first line count. Hook the audience in so they'll click to see more.
8. DO use relevant hashtags
Are we still going on about these? Yes of course we are. That's because they're important. More importantly is the word relevant.
Current recommendation is 3 to 5 hashtags per post, but you can use up to 30. You can see from Wren Kitchen's post above, they've gone a bit to town. Whilst some are specifically relevant to the post, such as #wrenkitchens and #japandiinterior, some are incredibly broad, like #kitchen, which will be a well used hashtag and subsequently quite crowded. Choosing popular hashtags like these decrease your chance of being seen as there's a lot more competition.
Minimising your hashtag uses to just 5 will encourage you to be more selective with your choices. We'd recommend going with ones that are specific to each post. If you have some that are brand specific, such as #wrenovations, even better as that promotes users to create and share their own content based around your business. In turn, that encourages people to visit your profile and follow.
These proven strategies are a great way to grow your Instagram following, but it's important to remember, these things don't happen overnight. Building your brand's presence online takes time and effort, as much as selling your products. But if you create a clear plan and stick to it, you'll be taking over Instagram in no time.