Amazon partners with Facebook and Instagram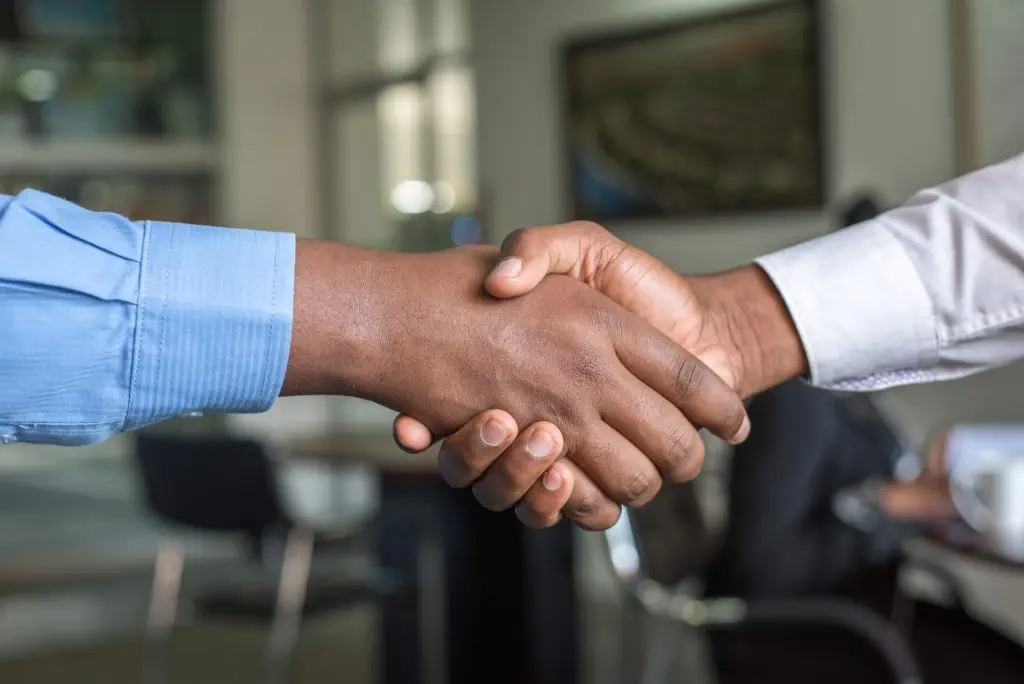 In a bid to create a seamless bridge between advertising and shopping, it looks like Amazon has created a soft launch of a partnership with Meta. Creating a new shopping experience on two huge social media platforms, Amazon partners with Facebook and Instagram.
What is the new partnership?
Shared by Co-Founder and Co-CEO at Disruptive Digital, Maurice Rahmey, the Amazon-Meta partnership looks like an integration of Buy with Prime into Facebook Shopping. Many social media platforms have been trying to phase out sending people to external websites to make purchases. Users can now make purchases using their Amazon account without leaving Facebook or Instagram.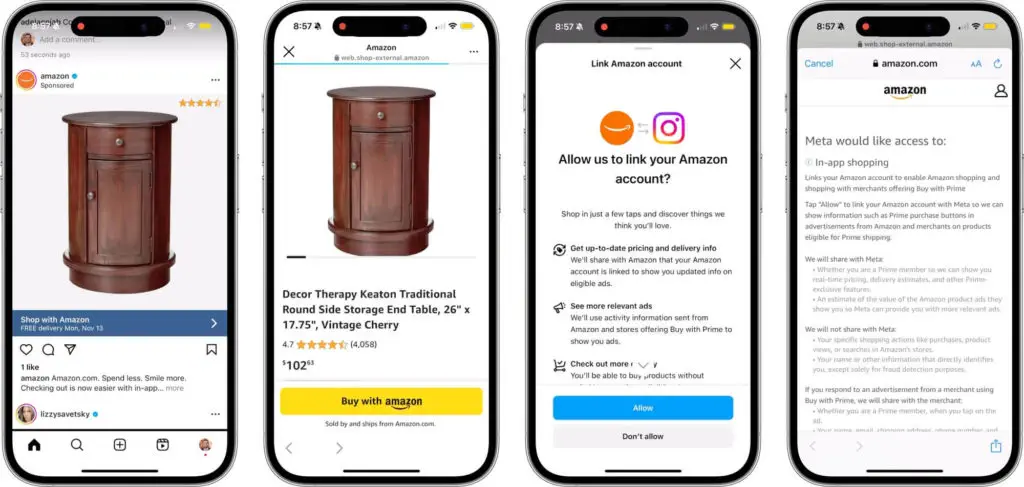 What are the benefits?
As Amazon partners with Facebook and Instagram, it brings a number of benefits:
A new seamless shopping experience on Facebook and Instagram.
Enhanced targeting and ad personalisation as it accommodates itself to Prime and non-Prime members, showing up to date pricing and shipping options.
Higher conversion rates as customers will be able to check out quickly.
Along with these, the potential revenue rates for Amazon, Meta and advertisers could be huge.
Meta gets more attributable conversions to increase client investment.
Amazon gets more transaction fees driven directly from Facebook and Instagram meaning more sales on their platform.
Merchants get to expand their conversion volume with an additional sales channel.
Because of the shared data of this partnership, this also bypasses any challenges with Apple's App Tracking Transparency policy.
What does this mean for e-commerce?
The account linking is currently voluntary and seems only to be available to some users in the US. Whilst not officially announced yet, the partnership does come as a bit of surprise after Tiktok and Meta's initial moves to remove Amazon shopping links from their channels.
It looks like Amazon could potentially be opening up, especially with their recent Shopify partnership, initiating a bold move to a more integrated digital marketplace. We're looking forward to seeing the official announcement should it come about. Keep your eye on our blog for all the latest updates.