11 top tips for TikTok in 2023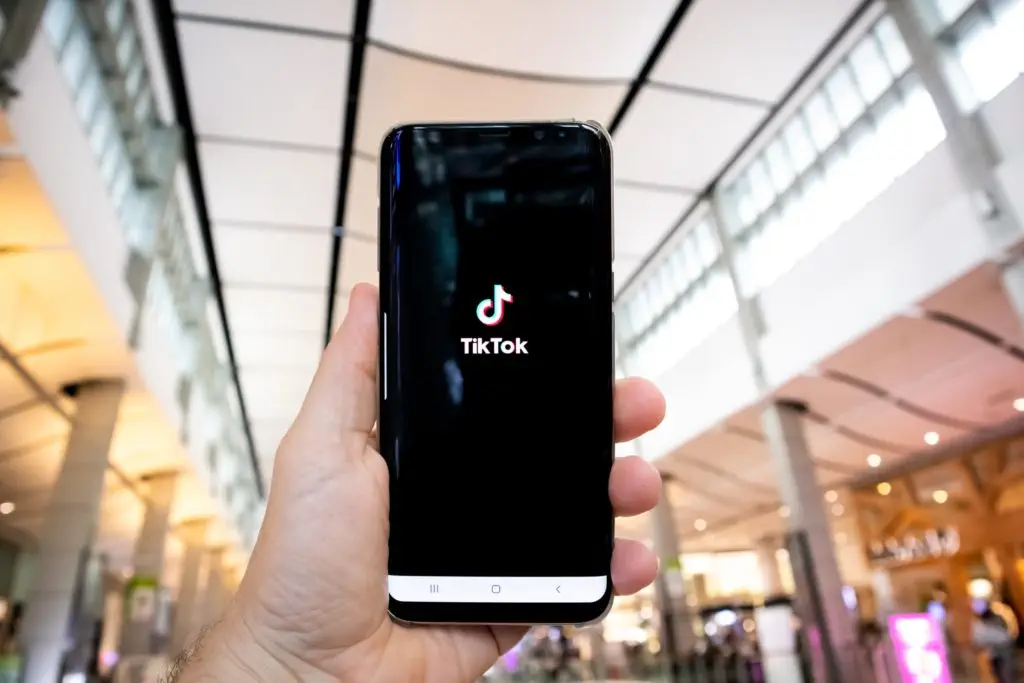 It seems every teenager and their aunt is using TikTok nowadays, with random viral clips haunting our social media on a daily basis. With 1 billion global users, is it any surprise that businesses who use the platform are seeing the benefits for their brands? So how can you be sure you're making the most of it? How do you create a video that sells a product without being…boring? And how on earth do you go viral? Take a look below at our top tips for TikTok in 2023.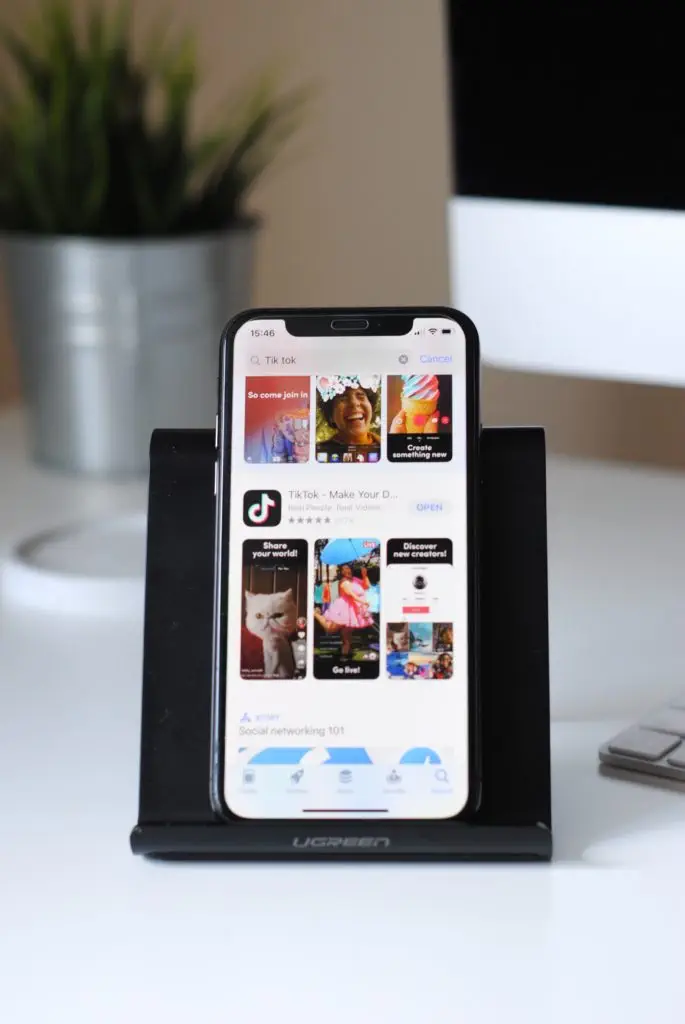 1. Find your style
There are lots of different types of videos that gain traction on TikTok. Do your research. Check out popular and trending videos with a simple search and see what styles you like. See what your competition are putting out there. Comedy, silly and creative videos often do well – humour is always a good way to grab attention – as do vlog-style videos as they humanise a brand which feels more personal to the viewer. 'How to' videos are also popular – a great way to show off a product and help users visualise themselves with it.
The main aim of your videos is that they need to add value. Users want to feel like they're getting something new out of watching your video, be it knowledge, emotion or laughter. You just need to decide on a video style that works for you and your brand. Something that shows your voice, personality and sells your products without being to pushy. If you come across as spammy, the TikTok algorithms will simply hide your videos or flag them as breaking the TikTok guidelines. And boy, do they like to flag them!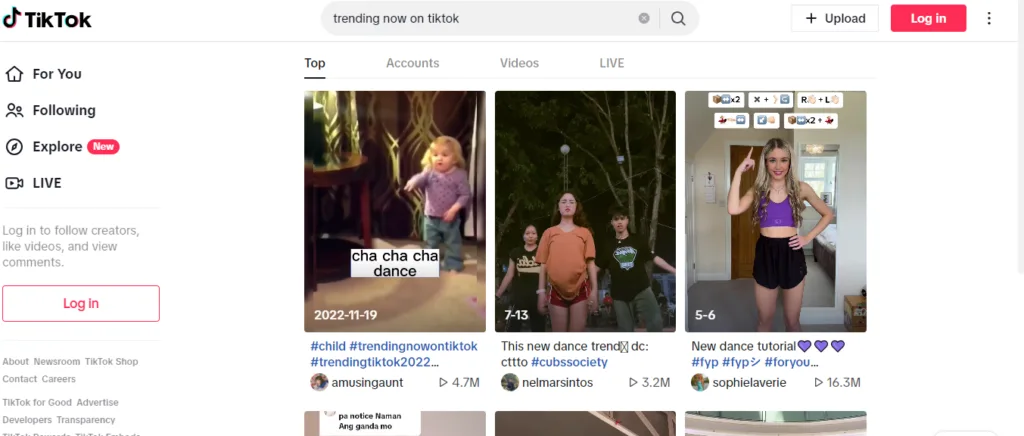 One great thing about TikTok is they don't recommend videos on the For You page based on the number of account followers. If you're putting out good content that speaks to your target audience, you'll have the same chance of being recommended as accounts with larger numbers of followers. TikTok says:
"You may come across a video in your feed that doesn't appear to…have amassed a huge number of likes…Bringing a diversity of videos into your For You feed gives you additional opportunities to stumble upon new content categories, discover new creators and experience new perspectives."
Small businesses and TikTok novices rejoice!
2. Make them short and snappy
Whilst TikTok recently installed an update that now allows videos of up to 10 minutes long, that's not to say you should make videos that long. TikTok has the highest average session length of all social media apps, with the average user spending 52 minutes per day on it. This is due in part to the short, snappy nature of its videos. If you can create a video less than 15 seconds long, users are more likely to watch it. The trick is to get them to pause their scrolling, so the first couple of seconds are really key. Make a statement straight away. Do this with your first frame, either with a catchy image or a clear, large caption that states exactly what they're about to see.
3. Use hashtags
We all know hashtags are a great way of getting discovered, but the trick with TikTok is to use a combination of niche and trending ones. Whilst using trending hashtags makes you current and pushes your content into popular areas, it also puts you in competition with thousands of others. Using more specific hashtags will put you in front of a smaller audience but a more engaged one, and engagement on social media is key to boosting your posts.
4. Respond to comments
The more you respond to comments the more TikTok's algorithms see your content as engaging and popular. They want to get people talking. Even better, where possible, respond to comments with another video. This allows you to answer questions and encourage your audience to come back for more.

5. Don't delete low-performing videos
As tempting as it is to delete a video from your profile that hasn't had as many views, TikTok can work in mysterious ways. Sometimes it takes a little longer for your videos to find the right audience. We're talking weeks, sometimes months here. Keep that content there for when your latecomers enter the game.
6. Use the caption
Don't just stuff that baby with hashtags. The TikTok captions can fit 2,200 characters, so use the opportunity to write something engaging. You can:
Add in a call to action which may encourage engagement
Pop in some keywords – they'll help with the search algorithms and recommendations
Top it off with 3-5 hashtags at the end
Check out the McVitie's video caption below. They've put in keywords, a couple of relevant hashtags and a call-to-action that tells viewers exactly where they can buy these new biscuits.
7. Make videos directly in TikTok
Much like with Instagram reels, TikTok favours videos that are made and edited directly within the app. If you can create your video within it, that will automatically boost your reach and please those pesky algorithms, as opposed to editing a video outside of it and then uploading it.
8. Use the stitch function
The stitch tool on TikTok allows you to combine your video with other users. This opens up the doors for collaborations and can expand your reach. Search for videos that may mention your brand or try looking at other videos that are relevant to your niche or product that you could use.
9. Check out trending sounds
Sound on TikTok is incredibly important, more so than on any other app. 88% of users said that sound is essential to their TikTok experience. A sound-centred approach inspires creativity by reaching more of the senses than a normal marketing campaign. This could be with vlog-style talking, AI readings or simply music. If you're unsure where to start, take a look at the trending sounds in the app. It's updated daily and can be filtered by region so you can really hit your target market. For example, see what Innocent Drinks and Duolingo did below when Barbie was everywhere!
10. Add subtitles
TikTok allows you to add auto-captions to your videos. It's really good practice to add these if your videos include any talking, as it then makes your videos fully accessible. You'll be able to reach an even wider audience, plus be more likely to be watched by viewers who aren't able to turn their sound on.
11. Utilise the effects and filters
Not everyone loves adding a filter to themselves or their videos, but it can be useful in increasing your video's organic reach. There are often trending filters and effects on TikTok and they act in a very similar way to using sounds. Check out what's trending and if it's relevant to your video style.
There's no denying that TikTok is an incredibly powerful platform for branding and communicating if used effectively. Now they have the TikTok Shop feature, it seems silly not to utilise this free marketing method. 58% of TikTok users say they use it for shopping inspiration, with 71.2% of TikTok users saying they buy on the platform when they just happen to stumble upon something in their feed. You could be that business they stumble upon!
For more tips from the team at Brand Monkey, check out our blog.